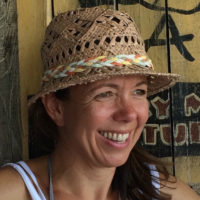 Travel expert:


– Europe: Norway, Switzerland,
Belgium, Hungary
– US & Central America
– Ski Holidays, Running activities
Laila and her husband have always taken advantage of travelling in and around the places where they lived. 

They have 3 boys, so you can imagine the challenges that come with keeping them boosted and active during the holidays. Her family has managed to travel—even when the boys were very young—since she has always organized her own trips to suit each stage of her family's life. 

She actively seeks unique locations, thrilling activities and authentic hotels with charm and character.

Her ingredients for a perfect trip: sporty activities, good food, charming locations, and local culture.

Do you identify with Laila's profile? Check out her travel itineraries.

Contact: laila@triptam.com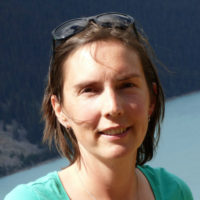 Travel expert:


– Northern regions: Canada, Iceland, Montana, Wyoming, Northern California
– US National Parks
– Europe: Belgium, Switzerland
Hélène is from Belgium and moved to New York 5 years ago. She has three children, two 12-year-old twin boys and a 14-year-old daughter. She loves to travel and keep her family on the move.

Her passions include hiking in nature and observing wildlife and scenic landscapes. However, Helen is not a fan of camping and avoids this activity during her travels.

Hélène always plans her own trips, spending hours on the Internet and in travel guides trying to find destinations off the beaten path. Despite her fascination with city landscapes, she prefers traveling in remote locations. 

Do you identify with Helen's profile? Check out her travel itineraries.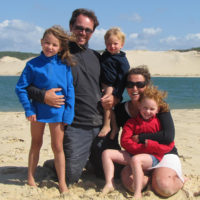 Although they love our cozy Westchester home in NY state, Eleonore and her husband have always valued experiences outside the home to discover local cultures, taste special food, spend time outdoors, and most importantly, all in the company of their children.
Travel expert:


– US
– France
– UK (London)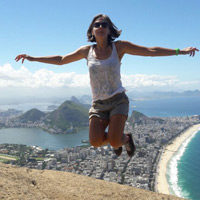 Since the day they met, Stephanie and her husband have always enjoyed traveling and discovering different cultures.

Having three children aged 4, 7 and 9, traveling has become trickier.

Discovering Brazil made Stephanie realize that traveling with her kids wasn't as hectic as one would expect! Her trips are all about authenticity and preserved nature. Kids are very responsive to nature so no need for typical kid-friendly facilities! Goodbye mass tourism!

Do you identify with Stephanie's profile? Check out her travel itineraries.
Travel expert:


– South America: Brazil, Chile, Argentina