Nature, lava fields, waterfalls, ice and wildlife
"A breath of fresh air amid great landscapes and total calm. These are some of the features of this long weekend in Iceland, which took us to the South coast. We explored its unique landscape through lava fields and fertile regions, with views of volcanos including the famous Eyjafjallajökull, and visits to glaciers, waterfalls and hot springs. We also went on a magical whale tour. "



Airport: Reykjavik


5h30 hours direct flight from NY, 3h15 from Brussels. 
Direct flights from most big European and US airports with Icelandair 



Car rental: we rented a small city car.
Some roads can only be taken with a 4×4 but for a long weekend you don't need it.
Total/person: 1000 $ for 4 nights
Lodging: 500 $/pp for 4 nights,
Flights : 350 $/pp
Car rental: 150 $ for 5 days/pp (based on 2 persons)

Jokulsarlon glacial lagoon and its icebergs breaking from the glacier and ending up in the Ocean 
All the stunning landscapes
Whale tour


Rental car

1000 km in 5 days
20 hours on the road
/
 numerous stops

KEFLAVIK AIRPORT TO
REYKJAVIK


120 km/2h30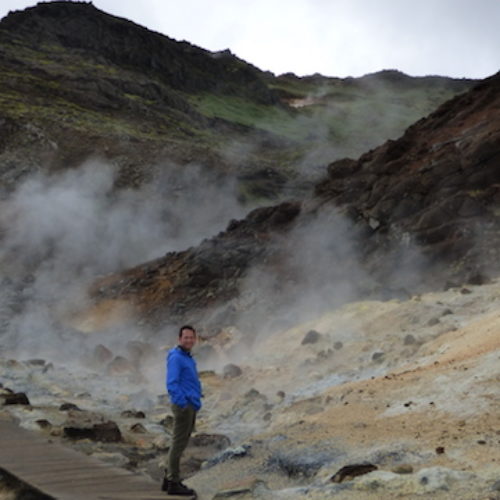 We stayed at  Hotel Island located in Reykjavik's financial district just two kilometres from the city centre. Breakfast is included.


On our way from the airport to Reykjavik we made a detour to visit the geothermal fields of Seltún, where you can see mud pots, fumaroles and hot springs. We made some other stops to admire the scenery of lava fields and lakes.
  
In the evening we wandered in the historic centre of the city. There are plenty of nice restaurants.

 

 REYKJAVIK TO
VIK



370 km/5h30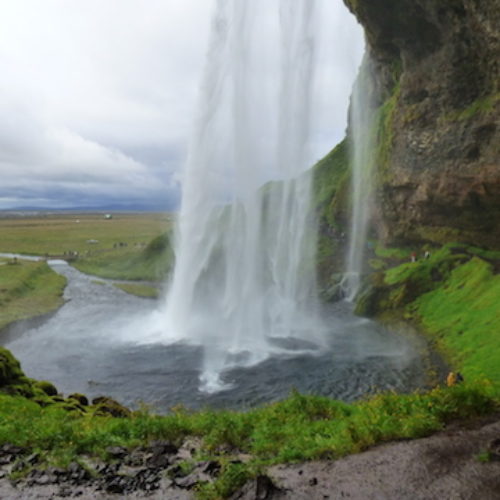 There are numerous farmer's guesthouses all over the country, we stayed at Guesthouse Steig in Vík. They are offering 12 rooms with private facilities in a newly built house next to the farm. You will be surrounded by sheep. Breakfast is included, you can also have dinner (book it at breakfast).


We drove the Golden Circle to Vík and visited all the natural attractions on this route. Our first stop was Þingvellir National Park. This is where the North American & Eurasian tectonic plates are slowly splitting apart from each other, creating deep fissures in the ground. Our next stop was Haukadalur, a geothermal area with two famous geysers called Geysir and Strokkur. The next major highlight was the mighty Hvítá river that abruptly disappears into a ravine at a spectacular waterfall called Gullfoss. Our final big stop was Kerid Crater Lake.

After dropping our luggage at the guesthouse, we went to the Dyrhólaey bird cliffs where you can admire hundreds of puffins and a spectacular view on the coast and the Ocean.



DAYTRIP TO JOKULSARLON
GLACIAL LAGOON


300 km/ 6h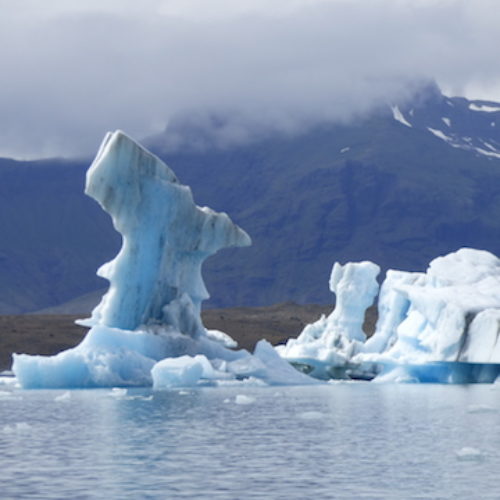 We drove through endless lava fields to Skaftafell National Park, an oasis surrounded by glaciers and black sand, and  the spectacular Jokulsarlon glacial lagoon. Enormous icebergs drift on the lagoon and we did a boat trip around them. Fabulous ! 


VIK TO
REYKJAVIK & AIRPORT



300 km/4h
50 km/1h (to airport)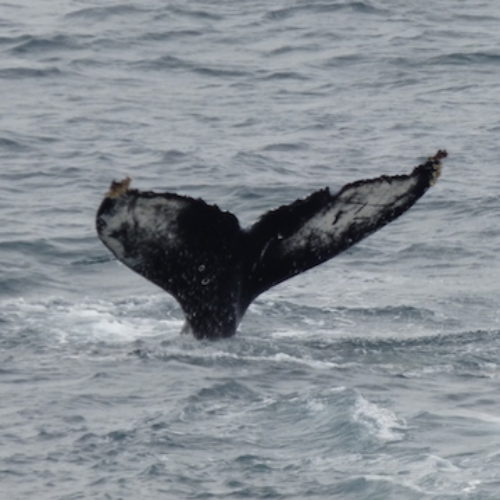 We spent our last night in Reykjavik at the same hotel as our first night : Hotel Island.


On our way back to Reykjavik we stopped at the Skógarfoss Waterfall and later at the Seljalandsfoss (which you can walk behind). We also visited the little Eyjafjallajökull Erupts Museum (a fascinating, family-run exhibit about the massive eyjafjallajökull volcano eruption of 2010)

We planned to go to the Blue Lagoon geothermal spa, but when we arrived it was full. If you want to enjoy some time at this geothermal pool, don't forget to book your tickets in advance.
 
We went on a whale watching tour out of the Old Harbour of Reykjavik. It was an unforgettable experience. We saw several whales, one spent about 25 minutes around our boat and even jumped out of the water.

GOOD TO KNOW
---
The weather is not always great in the summer, it was cloudy most of the time with some rain and a very little bit of sun (we traveled in July). From what we heard from Icelanders, the best weather is from May 15 till June 15.

The average temperature is 14-15°C in summer, wear the right clothes..

 Food is good and quite healthy. Eat local (fish and lamb).

 Iceland Tours is a good website to help you plan your trip. They can even book hotels and guesthouses for you.

We loved this long weekend and we plan to go back for at least 10 days with the whole family. 

On your next journey across the Atlantic, take advantage of the option to stop in Iceland for up to seven nights at no additional airfare. www.icelandair.com

For this trip, we travelled as a couple but it would also be great as a family  and for a 1-2 weeks trip.
Photo @Helenedwds ©