ELEONORE'S FAMILY TRIP TO
COSTA RICA.
Wildlife watching, beach like and hiking. 
Eleonore's travel profile
They live in Westchester, New York, US
Travelling with young kids

Local culture, good food and discovery are important ingredients for a successful trip
They like great outdoors and adventurous activities 



Costa Rica is a great destination with kids. Costa Rica is all about Adventures, hiking, wildlife watching and beach life. People are very welcoming and it is very safe to travel with young children. We were able to mix long hikes with farniente. Costa rica is mostly known for its beaches volcanoes and biodiversity. Make sure you bring your binoculars, as you will try to spot spider monkeys and quetzal during your whole trip. 



Arrival airport: San José, Costa Rica.



Departure airport: New York, JFK or Newark
5h30 hours direct flight from all NY airports. 
 1-2 direct flights/day 


Total/person: 1400 $ for 8 nights.
Lodging & Rental car: 900 $/pp for 8 nights, 
Flights : 500 $/pp


Car Rental
11 hours on the road in 8 days
463 km-3 stops

Car Rental

11 hours on the road in 8 days
463 km-3
 stops

AIRPORT TO
MANUEL ANTONIO


170 km /4 hours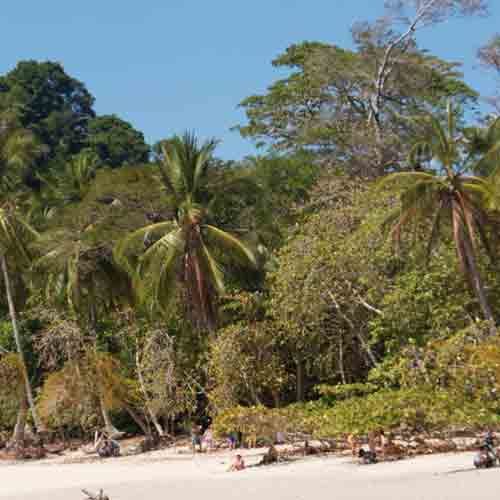 We stayed at Hotel Tabulia Tree. The hotel is very clean, comfortable, great swimming pool and mostly very helpful staff. We even managed to see squirrel monkeys in the hotel grounds. However, I will not suggest eating dinner there. 

We stayed 4 days in Manuel Antonio. It allowed us to mix hiking and swimming. 


 
A day trip hiking in Manuel Antonio Park. Bring your own picnic and swimming suit. Beaches are a true paradise. 
 
Wildlife watching at Hacienda Baru
 
Well worth the hike! Waterfall Nauyaka 

Kayaking in the Mangrove and then we ate a typical Costa Rican Casado 

 MANUEL ANTONIO TO
MONTEVERDE


185 km/4 hours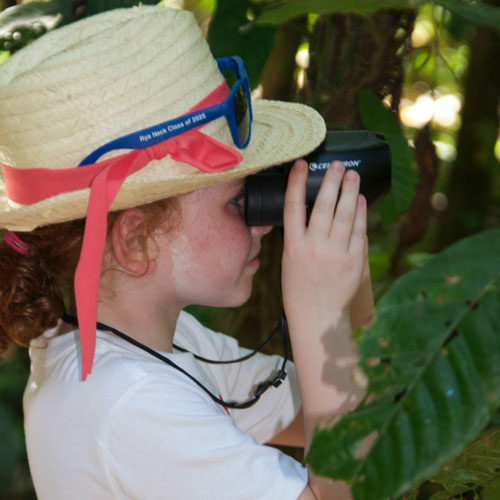 We stayed at Monteverde Lodge and Gardens. Monteverde Lodge is not so charming from the outside but very nice and comfortable inside. We had the best massage ever ! 

MONTEVERDE TO
ARENAL


108 km/3 hours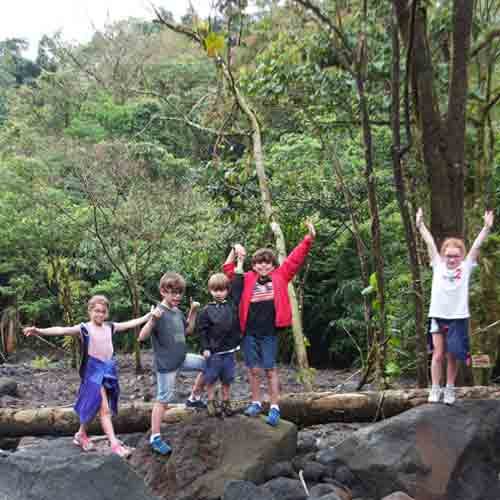 We stayed at Nephente B&B. Very Basic, amazing view and great breakfast. If it is for one more night, not sure I will stay there. 
GOOD TO KNOW
---
Take a great amount of time to watch animals. 

Raincoat in Monteverde & Arenal is mandatory.

Plan your picnic for lunch while hiking.

Be careful monkeys can steal your sandwiches.

This is a perfect destination for families.