LAILA'S TRIP
TO SAN BLAS ISLAND, PANAMA.
Panama's Water Wonders
Sailing, Snorkeling and Fishing


For this trip, our goal was to mix the discovery of a new country and its cultures with being able to enjoy water sports. We chose Panama because it was easily accessible with a direct flight from NYC and we wanted to meet the Kuna Indian, who are the native people living on the San Blas Island, a bit north of Colombia.
NEW YORK – PANAMA CITY INTL
5 hours – direct flight

$300 average price per person
+ 
TAXI & BOAT
225 km in 15 days/ 1-2 hours sailing everyday


6 stops
AVERAGE BUDGET PER PERSON

$1200/pp for 8 nights all included
$500 /pp for flight & taxis

BACK TO THE
FIRST ISLAND


1h30 sailing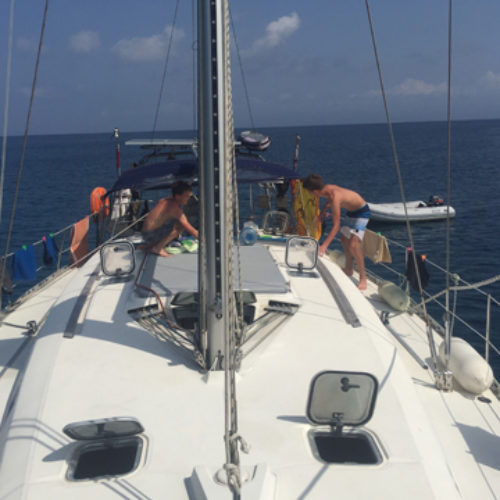 This is our last day on the boat. We could not miss another snorkeling trip with José and Anaïs. As usual we discovered something else, another underwater world again. Then we sailed back to the island where we had arrived 5 days earlier, We snorkeled, we read a book, we played games and we ate a lovely dinner prepared by our lovely crew.

SAN BLAS ISLAND TO
PANAMA CITY


2h + 2h

+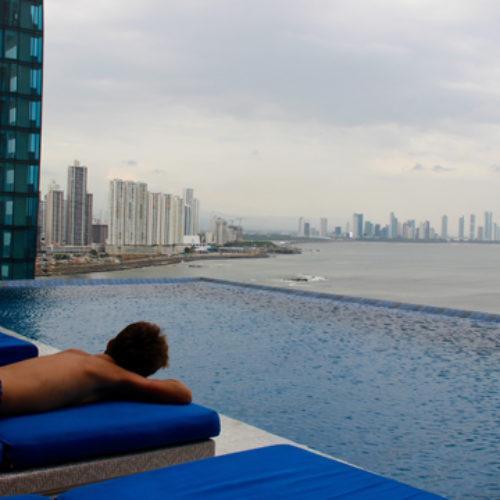 GOOD TO KNOW
---
 




– Be prepared to live for 5 days totally disconnected from the outside world. No network, no Wifi, nothing….no restaurant, no shops, no bars…you are in the middle of an archipelago that is still wild and virgin.





– All the food is stocked and prepared by the crew on the boat, but we recommend you to bring your favorite snacks and biscuits, some beers and wine as well.





– If your skipper don't catch a fish, you need to be prepared not to eat any fish that day…unless you get the visit of a Kuna's  with their catch of the day.





– You will only eat fish, vegetables and fruits. No meat will be prepared on the boat.





– San Blas archipelago is situated on the territory of Gunayala. You will need to show your passport so keep it handy when you are transferred from the city to the boat.





Albane  tested this trip in February 2017 with her husband, her 8 years old twins and another family of 4. They really enjoyed their stay. Paradise, best ever boat trip, amazing snorkeling, fishing,…
They booked their trip trough a boat rental company that made a perfect match for the choice of the skipper. They rented a catamaran, it is more comfortable than a monohull sailboat.

They started their sailing trip at Green Island. From there, they went to Barbecue island also called Turtle island. Baja Holandes was the best swimming spot and the wildest island. They saw a crocodile (impressive). Waisalardlup was the best snorkeling spot.

Don't miss the Frank Ghery bio museum in Panama City and a bike tour in Casco Viejo.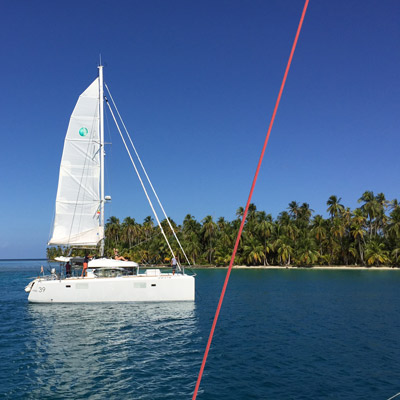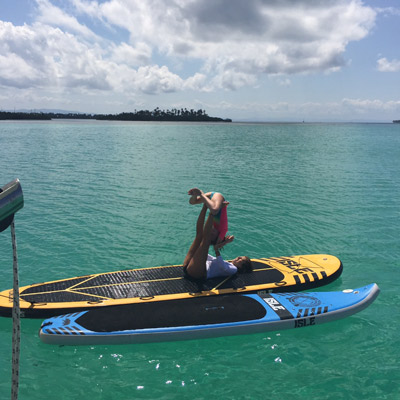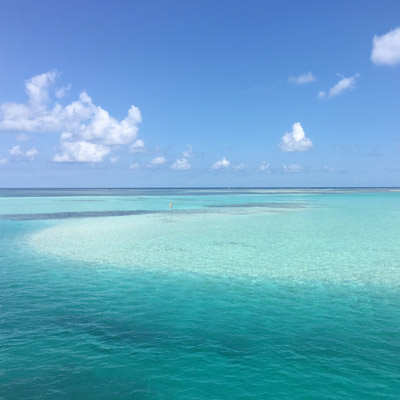 Some extra tips from Alexandra. She tested this trip in February 2017 with her husband and her 2 boys. One of their best trip ever. They loved the richness of underwater. They saw a lot of barracuda's and sharks.

The boat was equipped with a kayak. This was really fun for the boys. They played hours in the water with it.

The best period to do this trip is from November to March. In April, it might start to be too hot and there are a lot of mosquitoes. On one of the island, we were invaded by sun flies.