HELENE'S TRIP
TO MONTANA & WYOMING
A Magnificent Mountainous Road Trip!
Our dream was to discover the spectacular mountains of Montana (Glacier National Park) and the volcanic fields and mountains of Wyoming (Yellowstone and Grand Teton). After visiting other national parks and getting a taste of the natural magnificence of the earth, we wanted to visit others. During this road trip, we stayed an average of two to three nights per location. In 15 days, we drove a total of 1,200 km and spent 20 hours on the road. This itinerary is from August 2013.
NEW YORK – KALISPELL (MONTANA)
JACKSON HOLE (WYOMING) – NEW YORK
6 hours with 1 stop via Chicago or Denver
$550
+ 
RENTAL CAR
1200

 km in 15 days


20 hours on the road
6 stops
AVERAGE BUDGET PER PERSON

TOTAL: $1695 / pp 
$880 / pp for 15 nights excl. breakfast.  
$265 /pp for car rental
$550 /pp

NORTH YELLOWSTONE TO
EAST YELLOWSTONE


200 km/3h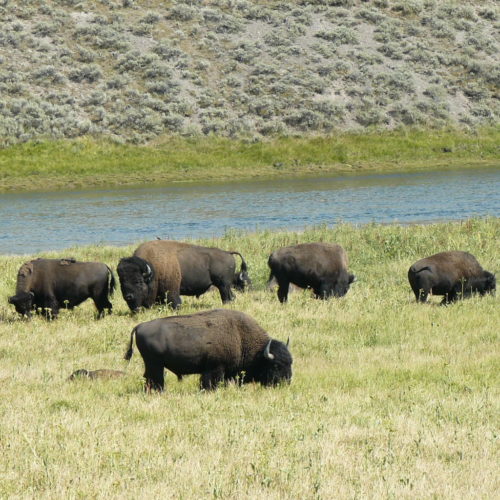 We transformed in cowboys for 2 nights and stayed in a real ranch : the Shoshone Lodge Guest Ranch. We stayed in cabins 5 and 6. The restaurant is very good and every night you can sit around the fire pit and make some smores.


On our way  to the ranch we stopped at different point of views : Lamar Valley, and the Grand Canyon of the Yellowstone (Inspiration Point, Lookout Point, Red Rock Point, Artist Point, Uncle Tom's trail,…).

We spent the next day on a horse. We booked a 4-hour lunch ride at the ranch for our family. We spent the day with our guide, a real cowboy, riding in the mountains and picnicking by a little river. Another fantastic experience with the kids ! 

EAST YELLOWSTONE TO
GRAND TETON NP


200 km/3h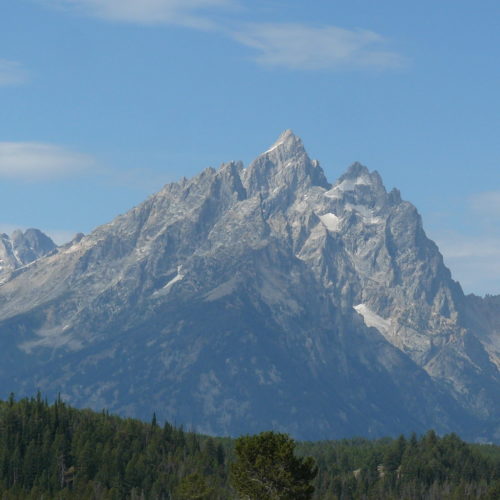 Signal Mountain Lodge: the only lakefront (Jackson Lake) accommodations in the park with view on the Teton Range. We stayed in a Lakefront Retreat (room with a view). There are a few restaurants in the area, pizzas at Leek's Marina are good. There is a small beach at the hotel, we enjoyed swimming in the lake.


On our way  to Grand Teton N.P. we stopped at different point of views around Yellowstone Lake: Steamboat Point, West Thumb Geyser Bassin. Before arriving at the hotel we also climbed the Signal Mountain Summit Road where you have a stunning view of the park.

On the next day we hiked around Jenny Lake to Inspiration Point and the Hidden Falls and came back to the visitor center by boat. We also made several stops on the very scenic Teton Park Road.
GOOD TO KNOW
---

–  www.roadtrippin.fr is an excellent french website to use to plan your road trip in the National State Parks.

–  www.hikinginglacier.com is great to help you plan your hikes in Glacier National Park.

– Travel between end of May and beginning of October, roads can be closed because of the snow between Octobre and May. July and August are very crowded (Especially in Yellowstone NP)

– Please become familiar with some of the potential hazards in the parks : bears and mountain lions (Glacier national Park); bears, bisons, wolves and geothermal dangers (Yellowstone and Grand Teton).

– In the US National Parks, you will not find the most charming hotels. They are clean and practical. Some have great views.

– The food tends to be boring and there is little variety, i.e. hamburgers and Caesar salads. Try to plan ahead and pick up a picnic and groceries on the way.