THOMAS'S TRIP TO WHISTLER, CANADA.
One of the larget ski area in North America .
Thomas's Travel Profile
TEENAGER
ACTIVE HOLIDAYS
SLALOM SKIING, TENNIS, WAKEBOARDING
NEW CULTURE & ADVENTURE

FREQUENT TRAVELER: LIVED IN MANY COUNTRIES
"I'm skiing in Europe since I'm 3 years old and was looking for a ski area as large as those found in Europe. Whistler has an amazing ski terrain with a vertical drop of 5278 feet or 1600 m. When the snow conditions are good you can ski from the summit (7493 feet-2283 m) to 2214 feet -674 m). They have 22% of advanced run and 5% of expert run. They also have the longest continuous lift system in the world that will take you from one mountain to another. You are never bored and will discover new slopes every day."



Arrival airport: Vancouver International Airport



Departure airport: New York JFK
6 hours direct flight with Cathay Pacific
Possibility to find very cheap flights
The timetable of Cathay Pacific is perfect to get the most out of your ski days.
Total/person: 1650 $ for 4 nights
Lodging + Ski Lift tickets: 1000 $/pp for 4 nights/4 days skiing
Flights : 600 $/pp (direct flight)
Local transport (rental car): 50 $/pp


VANCOUVER INTL AIRPORT TO
 WHISTLER  VILLAGE




233 km/2h40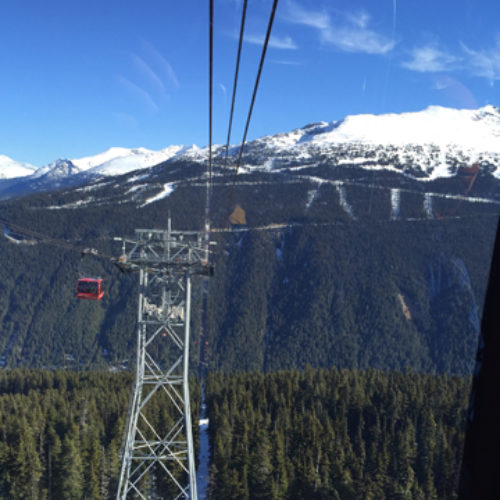 We stayed at Aava Whistler. There was a cool Jacuzzi a and indoor/outdoor swimming pool that we used every evening to relax after a long ski day. The Hotel is just a 2-minute walk from Whistler Village and a few more footsteps to the lifts of Whistler & Blackcomb Mountains. 

 BLACKCOMB AND WHISTLER
SKI AREA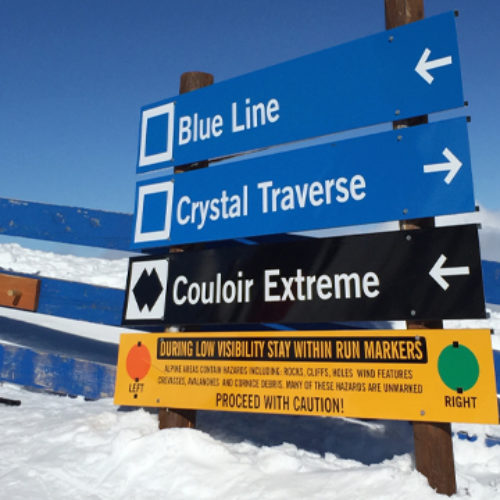 Trail Map
In the morning, you can either take the gondola to the Whistler mountain or the one to the Blackcomb mountain. During the day,  you can easily switch from one mountain to another by using the Gondola Peak 2 Peak that will take you from one mountain to another. This is the longest and highest lift in the world for an unparalleled perspective of British Columbia's rooftop. 

 WHISTLER VILLAGE
RESTAURANTS


GOOD TO KNOW
---
We stayed in Whistler Village at walking distance to the gondolas. Those will take you up to either the Whistler mountain or to the Blackcomb mountain. However there are other choices. Check here to check Whistler lodging map. 

We rented a car to drive from Vancouver to Whistler. The road trip is beautiful with amazing views of British Columbia. The bus is another option but it is less flexible.

The Whistler mountain seems to be easier for less experienced skiers or kids.

The base altitude in Whistler is very low (2412 feet-673 m) The best time to travel to Whistler would be from December to early February.

We love  On the Snow for powder alerts, ski resorts comparison and general info of ski resorts in the world.