ALEXIS' SKI TRIP
TO ALTA-UTAH, US.
An amazing ski trip to Alta. The hotspot for powder snow!
My name is Alexis I have been skiing since I was little kid in Switzerland. Since we moved to the United States 3 years ago my family and I have explored ski resorts around the United States. This time we headed for a ski trip to Utah and skied in Alta for one week. It snowed all day long and we just could jump and play in the powder in the middle of the trees! We loved the atmosphere of the village: every morning the shuttle bus would drive us to the ski slopes. This provided us with the opportunity to chat with the bus driver about snow and slope conditions and get weather updates. 
NEW YORK – SALT LAKE CITY

5 hours direct flight

$700 per person
TRANSFER TAXI
55 km from arrival airport


1 hour


AVERAGE BUDGET PER PERSON

$2700 / pp for 8 nights all included

$1000 /pp for a chalet rental
$500 /pp for ski lift ticket for 7 days
 

HIGHLIGHTS OF THE TRIP
SALT LAKE CITY INTL AIRPORT TO
 ALTA


30 miles/40 min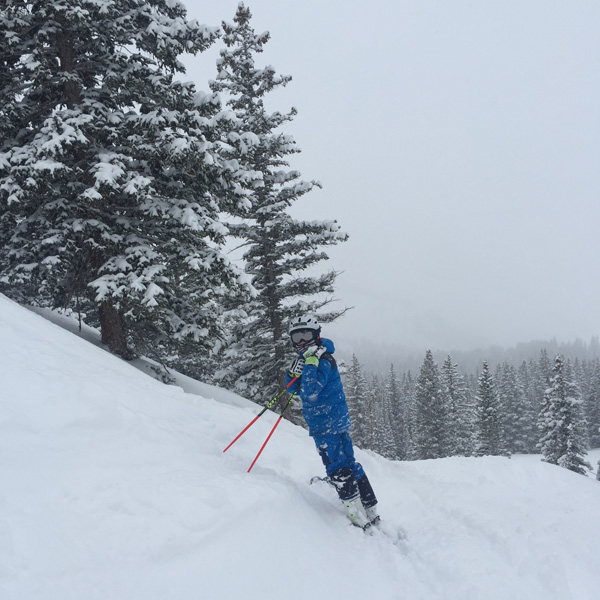 We rented a cottage just a short shuttle bus drive away from the slopes. There are otherwise 2 or 3 hotels in the area. We could also directly ski back to the cottage at the end of the day. The cottage had a cozy place with a fireplace and a beautiful view of the valley. A housekeeper also plows the snow every morning and helps you with any questions.

ALTA
SKI AREA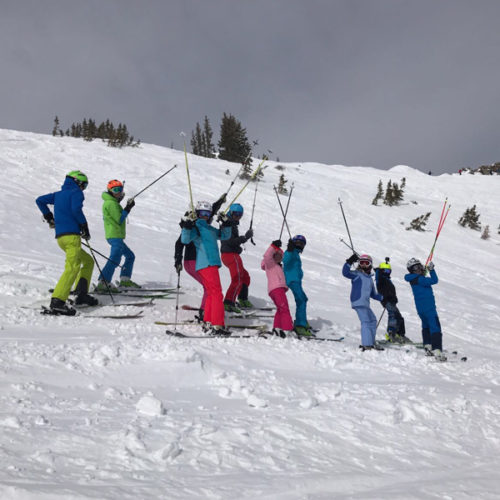 Our days consisted of skiing! What a surprise! From 9.30 am until 4 pm! The slopes open late compared to other resorts.


We loved the Catherine's Area on the left when leaving the SUPREME chairlift. The slopes are the perfect playground of free riding between trees.


The slopes alongside SUGARLOAF lift tend to be the easiest part of the resort. if you are with younger kids, this is where you should spend your day.


Plan a day to ski on the Snowbird ski area. The 2 ski areas are interconnected. No need to take a shuttle bus.


Don't miss Ball room. Be the first one there after a heavy snowfall.


Slopes alongside WILDCAT are perfect for a warm-up! WILDCAT is often less busy than COLLINS in the morning rush hour.

ALTA
RESTAURANTS







Beware that most of the hotels propose an all inclusive package. When you rent a cottage, you will most likely cook yourself as there are few restaurants in Alta. 

Shallow Shaft is Little Cottonwood Canyon's only independent, casual fine dining restaurant. Make a reservation well in advance (at least one week in advance).

Snowbird is a short drive away for dinner. There is a shuttle bus or taxis available. Here is a restaurant list for Snowbird.We didn't test any of them as road conditions were very bad when we visited the resort.
GOOD TO KNOW
---
Beware that snowboarders are not allowed in the resort! Choose Snowbird if you are not a skier.

Very few hotels & rentals in Alta. In peak season, you have to book well in advance. 

Very easy access to the resort from Salt Lake City International and only 40 minutes away

Salt Lake City is a well-served airport from all US main cities. It is easy to find good fares and direct flights.

When you rent a cottage, they offer a grocery shopping service. You send your list well in advance and get it directly in your fridge (even beer and wine)

Beware: there are no grocery stores in Alta. Buy your provisions for the week in the valley.

Ski tickets: special family season offer that was much more economical than paying for 7 full days of skiing.

You can get a ski pass for Alta/Snowbird. We stayed in Alta and didn't feel the need to ski but you can always extend your pass for one day to Snow Bird. 

Road conditions can be tough. If you rent a car you will need winter tires and snow chains (mandatory).