Peru's world wonder:
Anne and her family went on an amazing trip to Peru for Christmas. They discovered the Inca site Machu Picchu, the historic city of Cuzco. They explored the jungle and crossed this amazing country by train. They were seduced by the Peruvian's kindness. 
Lives in Westchester, New York, US
Teenagers: 3 kids from 17 to 20 years old
Cultural discovery, precious family time, explore nature

Luxurious and unique hotel lodges 

Arrival airport: Lima intl Airport
8h direct flight from NY airports
All flights of this travel were done with LATAM 

Floating island and Taquile island on lake Titicaca
The kindness of the population
Machu Picchu Inca site
Total/person (average): 4520 $ for 10 nights




Lodging: 2320 $/pp for 10 nights,




Intl Flights : 800 $/pp


Domestic flights: 500$/pp
Hiram Bingham train roundtrip: 600 $ pp 

Andean explorer: Puno-Cusco: 300$ (one way)
r

+

  

+ 

 

Domestic flights & Train journey & Taxi

Stop 1-2: Lima to Hotel Titilaka
Flight from Lima to Juliaca: 1h40
Juliaca to Hotel Titilaka: 45 km, 1h by taxi
Stop 3-4: Puno -Cusco 
10 h by train (Andean Explorer)
Stop 4-5: Cuzco-Machu Picchu
One day roundtrip by train
Stop 4-6: Cuzco to Ecolodge Inkaterra
Flight from Cuzco to Puerto Maldonado: 1h
Puerto Maldonado to the ecolodge 1 h transfer by bus and boat
Stop 6-1: Ecolodge Inkaterra to Lima
Flight from Puerto Maldonado to Lima: 1h40

CUZCO TO
MACHU PICCHU



1 Day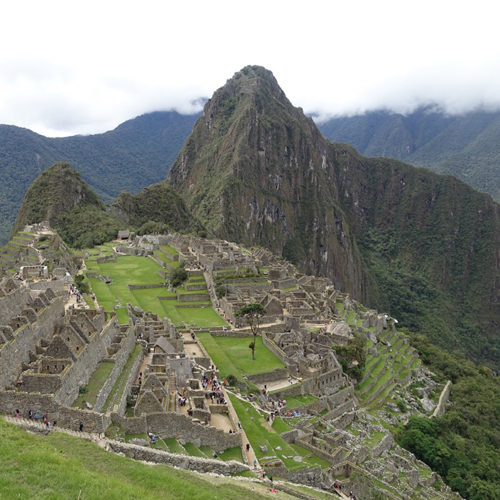 We took the train Hiram Bigham from Cuzco to the Machu Pichu site. The train journey takes 3 hours one way. We departed at 9 am and came back at 9 pm in the evening.
 


We spent 5 hours on the Machu Pichu site. This is enough.


 


The accommodations on the Machu Pichu sites are very touristy. Therefore we would recommend it for a day trip. The train takes you through magnificent landscapes.

 

CUZCO TO
ECOLODGE INKATERRA



1h flight
1h bus and boat
+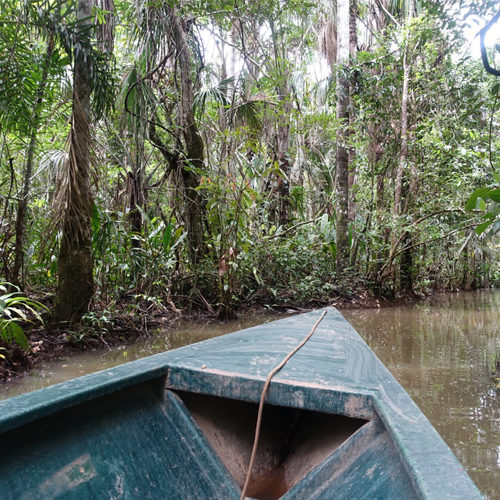 We stayed in an Ecolodge supposedly luxurious. We were very disappointed. The huts are very close to each other and the food is average. 


Walk to Sandoval lake. 
 
Canopy tour.
 


Abundant flora and great bird watching.


 


Too close to the city to expect seeing a puma or a jaguar.

ECOLODGE INKATERRA TO
LIMA



1h taxi
1h40 flight
+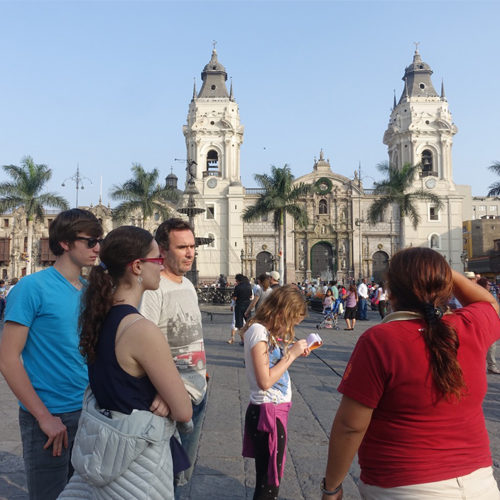 We visited the city of Lima but we were not very impressed by the city.  
GOOD TO KNOW
---
The accommodations on the Machu Pichu sites are very touristy. Therefore we would recommend it for a day trip. 

Our stay in the jungle was a little bit disappointing. The lake is close to a city and therefore we didn't see Jaguar and Pumas. Don't expect a safari tour with a lot of wild animals.

The train journey is a great way to discover the country and its variety. However, it is each time a long journey. There is not much to do on the train. Bring family games. 

Just stay in Lima for your flight stopover or get good advice from locals.