STEPHANIE'S ROAD TRIP
CALIFORNIA-UTAH-NEVADA-ARIZONA
Exploring the west through iconic destinations!
My husband Frank and I, along with our children Emma, Elliot, and Lola created this itinerary for a family vacation. Our goal was

to discover different parts of the American West

(National Parks, cities, locals). We decided to do this by traveling through several

iconic destinations

: San Francisco, Death Valley, Monument Valley, the Grand Canyon, Las Vegas, and California. We rented a car and chose

a variety of accommodations.

We rented a houseboat and stayed in different motels, bungalows, hotels, and even spent a night in a Hogan. It was trip full of different experiences, places and activities. We drove a lot to visit a maximum of must see places. Each day was unique! Our budget for the whole trip was around

$ 2360 per person for 20 nights

(excluded food and activities).
20 nights & 13 stops
$
3285 km

from May to October

road trip & nature discovery
Photo @stephaniedecocker ©
NEW YORK – SAN FRANCISCO 
LOS ANGELES – NEW YORK

5 hours direct flight
CAR RENTAL
3285 km

 in 20 days


40 hours on the road
13 stops
AVERAGE BUDGET PER PERSON

TOTAL: $2360 / pp excl food and activities
 $ 1500 / pp for 20 nights 
$310  / pp for car rental and taxi

$550 for flight ticket
1. Arrival airport - San Francisco intl airport
Bridgeport
Midpines
Death Valley
Las Vegas
Bryce Canyon
Lake Powell
Monument Valley
Grand Canyon
Williams
San Diego
Los Angeles
Lone Pine
GOOD TO KNOW
---
– We rented a large, 7-seater car.
– It was comfortable and spacious and worked well for our long road trip. 
– The roads were in good condition all along the west coast and we felt comfortable driving there, as drivers tended to follow road rules and were courteous.
– Yosemite National Park has four roadway entrances and the car can contribute to messy traffic in summer and especially on weekends.
Remember to leave early, especially weekends, from May through October when driving to Yosemite Valle. Consider taking shuttle bus instead of your car to avoid to wait for a parking spot.
– The best time to hike in Death Valley is from November through March. Summer temperatures can be dangerous in the park's lower elevations. Even during spring and autumn the heat can be unbearable for most people. 
– Due to the dry climate of Death Valley, you must drink more water here than in other places. Always carry adequate water for your hike.
– Grand Canyon: enjoy the convenience of purchasing a Grand Canyon National Park site-specific digital pass on

Recreation.gov

before you arrive. You have immediate access to your digital pass and can easily download it on your phone or tablet. 

– It is a long drive from Williams (stop 11) to San Diego (stop 12) Consider one night stop over in Palm Springs. Enjoy yourself in one of the great resorts there.
– Consider taking a domestic flight from Flagstaff to San Diego with non stop service. Only 1h flight. Check it out as non stop services .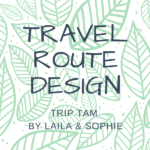 Discover our Travel Route Design services. Save time and take advantage of our community & personal experiences to design your unique itinerary. Learn more >