A ONE-WEEK VACATION ITINERARY TO
UGANDA, AFRICA SHARED  BY STEPHANIE
Uganda, a little known  safari destination among lakes and gorillas!
"After our safari trip to Namibia , we wanted to explore with our teenagers, another African country offering a different wildlife . We had

time constraints, since we only had one week in June to take the trip

. The best region to visit during this time frame was Eastern  Africa. Also, we wanted to got

off the beaten track and explore a less mass tourism destination than Tanzania and Kenya.

We decided on Uganda because it could accommodate our time requirements and, as

a huge plus

, it added a very special goal to the trip, since it is

the perfect destination to meet gorillas

! We were also attracted by

the Big Lakes region

and the many safaris available there : by boat, on foot and by c

ar.

Our budget for the whole trip was around

$ 3150 per person for 8 nights

(excluded food and activities)."
8 nights & 6 stops
$$$
1420 km

from May to October

safari trip
Photo @stephaniedecocker ©
On our way to Fort Portal
Mabamba Swamp
Canoeing tour -bird watching
Entebbe intl Airport- Kampala
20  hours from NY/1 stopover / 12 h from Europe
$1000 from NY / $ 700 from Europe
CAR WITH DRIVER
1420 km
8 day trips
AVERAGE BUDGET PER PERSON

TOTAL BUDGET: $ 3150 dollars per person
$ 2450 dollars per person, for lodging, meals, guide & driver , park entrance, gorilla permit + chimpanzees permit

$ 700 dollars per person – intl flight from Europe
A snapshot
Where we landed
Rwenzozie
Queen Elisabeth Bush Lodge
Queen Elisabeth Ishasha
Bwindi Forest
Lac Mburo
Entebbe International Airport

BWINDI FOREST TO
LAKE MBURO


310 km – 6h45

LAKE MBURO TO
ENTEBBE INTL AIRPORT


345 km – 7h
GOOD TO KNOW


---
Bookings to visit the gorilla park are done through the local agents who are in touch with the National Park's managers. Book well in advance, preferably when you buy the trip. There are very few spaces for this expedition. The estimated budget is $600 per person, expensive but worth every cent!

For budgetary reasons, we didn't take the tour to observe chimpanzees ($150 per person), but we heard that it was worth it.

If you have more than a week,

Murchinson Falls

is certainly worth the trip.

The road network in Uganda is very poor, consisting mainly of dirt roads that cross many villages. Travel times can be very long. Therefore we opted for hiring a driver-guide. This turned out to be less tiring and stressful, and we got great advice and tips for our safaris, learning also a fair amount about the culture of this fascinating country.

Take great care near the border with Democratic Republic of Congo and South Sudan. There have been some clashes and there is a risk of banditry. Be informed about the country political situation before booking the trip as tensions are currently ongoing.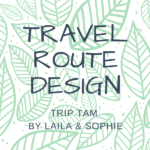 Discover our Travel Route Design services. Save time and take advantage of our community & personal experiences to design your unique itinerary. Learn more >