STEPHANIE'S TRIP
TO PANTANAL AND NOBRES, BRAZIL
Preserved and amazing wildlife.

Having three young children who

love animals

, going to the Pantanal,

the world's largest tropical wetland area,

 was a must for our family! We were told that we would see a larger variety of animals in the Pantanal than in the Amazon

and it didn't disappoint ! As soon as you get there, you feel a sense of respect

for the nature and a joy to be able

to witness so much peaceful harmony between the animals and their surroundings

. We discovered the region by 4×4, by river boat, by horse and by foot, which makes it a lot of fun for the whole family. Our budget for the whole trip was around

$ 990 per person for 6 nights

(included activities, guide & 4×4).
6 nights & 3 stops
$
13,5 hours on the road

from July to October

animal & nature discovery
RIO DE JANEIRO – CUIABÁ

5 hours with stop over in Sao Paulo or Brasilia
With one connecting flight in Sāo Paulo or Brasilia:
From Rio de Janeiro: total of 5 hours
From New York: total of 16 hours
From Europe: total of 19 hours
CAR WITH DRIVER
13,5 hours on the road 
3 stops
AVERAGE BUDGET PER PERSON

TOTAL  

$ 990 / pp
 $ 840 / pp for 6 nights all included (4×4 rental, activities, 7/24 guide & transfers
$ 150 /pp domestic flights
Arrival Airport Cuiabà
Pousada Piuval
Southwild Pantanal lodge also known as Fazenda Santa Teresa
Nobres
CUIABA AIRPORT TO THE TRANSPANTANEIRA ROAD
– LODGE SOUTHWILD


4h by 4×4


FROM LODGE SOUTHWILD TO PIUVAL ON THE TRANSPANTANEIRA ROAD


1h30 by 4×4

FROM PIUVAL LODGE
TO LAGOA DAS ARARAS (NOBRES REGION)


4h by 4×4



GOOD TO KNOW
---
The best season is during the dry season between June and October: you can watch the wildlife gather around the remaining areas of water.
It is essential to be with a naturalist guide the whole time. They are usually both driver and guide.
Even in the dry season this region is full with mosquitoes: mosquito repellent, light long trousers, long-sleeve tee-shirts and closed shoes are compulsory!
Due to the very high temperatures and the rhythm of the animals, all activities take place VERY early in the morning and from mid-afternoon to night time.
With a small detour we could have gone to the Chapada dos Guimarã

es National Park

on the way from Pantanal to Nobres. We just thought it would be too much with our young kids.
If you travel from Europe or the US, we would recommend a one week stay in another part of the country for example, Rio de Janeiro,  after or before this itinerary. In this way you get the most out of your long travel time.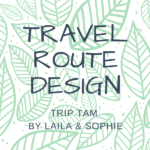 Discover our Travel Route Design services. Save time and take advantage of our community & personal experiences to design your unique itinerary. Learn more >