STEPHANIE'S TRIP
TO LENÇÓIS MARANHENSES, BRAZIL
Mind-blowing scenery, an adventurous trip in the middle of nature.
"We felt

as being alone in the world

. This national park is probably one of the kept secret natural wonders of the world (not for long!). We had to see it with our own eyes! Not only is

the beauty of these white sand dunes

with lagoons filled up with rainwater absolutely breathtaking but there is hardly anyone there as it only open to tourism less than 10 years ago. It is as much fun to discover for adults as for young children (4, 7 and 9 years old). Our budget for the whole trip was around

$ 960 per person for 5 nights

.

"
5 nights & 3 stops
$
7h by car – 4h by boat

from June to September

Nature discovery
RIO DE JANEIRO – -SAO LUIS
6  hours with one connecting flight in Sao Paulo or Brasilia

From Rio de Janeiro: total of 6 hours
From New York: total of 17 hours
From Europe: total of 20 hours
+ 
CAR & BOAT
7 hours by car


4 hours by boat
AVERAGE BUDGET PER PERSON

$960 / pp for 5 nights

$800 /pp for 5 nights all included 4×4, flight over the Lençois & lodging $160 /pp domestic flight from Rio de Janeiro
Sao Luis Arrival Airport
Barreirinhas to Atins 4 hours by boat Back to Barreirinhas
Barreirinhas 4 hours by car from São Luis International Airport
GOOD TO KNOW
---
The best season is after the rainy season as the lagoons are full of rainwater between the end of April and August.

The Lencóis Maranhenses National Park is a desert of white sand dunes with blue sweet water lagoons. The sand is hard and it makes it very easy to walk on it with flip flops, and if it is too hot you can always jump in a lagoon to take a little break!

The sun is very strong: sun cream, sun glasses and hats are compulsory.

You can't explore the dunes by yourself. You need a driver and a guide who will give you explanations on the formation of these dunes as well on the wildlife.

Another option is to go for a trek in the Lençóis Maranhenses!  You would walk during the day and for the night you will sleep in hamacs in a Oasis in the park, Baixa Grande. 

No network in Atins and no cash machine and it's often impossible to pay by card.

Atins isn't developed at all, there are no roads and only a few pousadas and restaurants. Electricity only arrived a few years ago. Atins kind of feels like the end of the world.

The restaurants are authentic and the food choice limited to fresh fish or prawns but they are delicious! 

If you travel from Europe or the US, we would recommend a one week stay in another part of the country for example, Rio de Janeiro, after or before this itinerary. In this way you get the most out of your long travel time. You could also stay a bit longer in Atins for kitesurfing.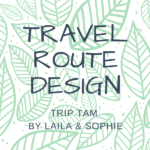 Discover our Travel Route Design services. Save time and take advantage of our community & personal experiences to design your unique itinerary. Learn more >