A ONE-WEEK HOLIDAY ITINERARY TO
ICELAND SHARED  BY STEPHANIE
Iceland, the meeting of fire and ice
"With a group of friends, composed of three families of six adults and six teenagers, Stephanie's family planned to get together for a fun holiday during the summer. Iceland turned out to be an ideal destination, since it allowed them to discover a very different place from more traditional destinations in southern Europe. The group also loves the outdoors and wanted to enjoy the beautiful limitless sceneries offered by Iceland. Moreover, this is a country easy to discover in a one week trip and it is only a couple of hours away from Europe by air. It was not easy finding accommodation for such a big group during the high season in Iceland. Therefore, Stephanie, Frank and their friends decided to rent a house near Reykjavik. From this central point they discovered each day a different part of the country, living just like Icelanders. "
REYKJAVIK
3,5  hours from Europe / 5.5 h from US east coast
$400
+ 
RENTAL CAR
1250 km in 8 days
5 day trips
AVERAGE BUDGET PER PERSON

TOTAL BUDGET: $ 1280 pp/ excl food & activities
$ 620 / pp for 6 nights excl. food and activities
$ 260 / pp for 6 days – 4×4/7 seaters
$ 400 / pp roundtrip
ENCOUNTER OF ICE AND FIRE
Jokülsarlon icebergs
Pakgil canyon
Blue Lagoon colors
DAY 4: REYKJAVIK
-WHALES


30 km / 0h20
 
Morning trip to watch the whales: we first saw dolphins, then the whales! ….Followed by fish & chips lunch in the old port

 
Reykjavik : discovery of the old port and Harpa, Reykjavik's cultural center, with its contemporary architecture. Visit of the national museum that describes well the history of the country.

DAY 5: JOKÜLSARLON
-SKAFTAFELL


800 km -10h Roundtrip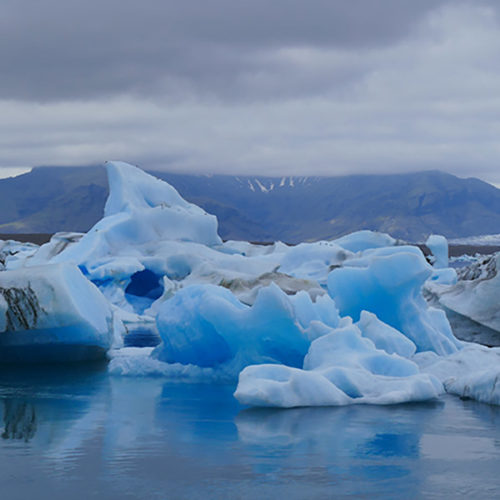 Jokülsarlon : exploring the legendary icebergs ! Stunning setting. Even if we had to drive 8 hours that day to visit the site, it was really worth it. Plan to stay overnight though. 



Skaftafell : we went for a beautiful hike in this mountain area to explore the glacier from above.

 

DAY 6: MOSFELLSBAER




No trip – Home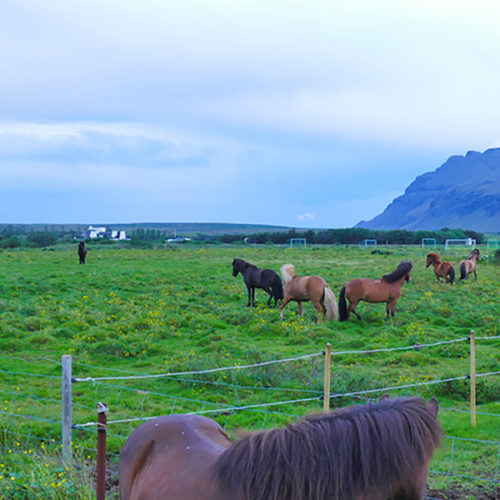 Relaxing time at the house!! Well deserved after all the driving the day before!!
GOOD TO KNOW
---
The weather is not always great in the summer, it was cloudy most of the time with some rain and a very little bit of sun (we traveled in August). The average temperature is 14-15°C in summer, wear the right clothes..

Food is good and quite healthy. Eat local (fish and lamb).

We rented 4×4 wheel cars, seating for 7 persons. It allowed us to drive on some muddy roads and trails

On your next journey across the Atlantic, take advantage of the option to stop in Iceland for up to seven nights at no additional airfare. www.icelandair.com

For this trip, we travelled with a large group and therefore we decided to rent a big house to be able to stay at the same place. If we had travelled in a smaller group we would have stayed in a different place each day to avoid the back and forth day trip.
Photo @stephaniedecocker ©