FAMILY VACATION IN PORTUGAL
Shared By Sophie
From the historic capital city of Lisboa to the wild Atlantic coast and small fortified villages, explore this wonderful family itinerary to Portugal, designed by Sophie.
We had planned a 10-day trip with the whole family at the end of

August

. There is so much to discover in Europe during summer time that  we opted for a country located not too far away from our home, in Belgium, and where we could have

nice and warm weather

almost guaranteed. It was

the perfect opportunity to visit Portugal

. Our starting point was Lisboa, that I had visited and loved during a first trip there with some friends.  Once we started planning our trip to

Lisboa

, we realized that we could do much more in the 10 days we had, so it ended up being a

10- day itinerary trip to Portugal

. We were amazed by

the variety of things to do

, from the wonderful capital city to

the wild Atlantic coast

and

the countryside

,

with its small fortified villages.

Our budget for the whole trip was around

$1200 per person

for 10 nights (excluded food and activities) .
10 nights & 5 stops
$
580 km

from March to November

Variety of activities

  WHAT SOPHIE LOVED ABOUT THIS TRIP
Visit of the Aquarium of Lisboa


Lodging at the beach
Wandering in small fortified villages
Gampling & hiking in the Alentejo region.
Lisboa
Playa de Guincho
Evora
Troviscaius
BRUSSELS – LISBOA
3 hours flight non stop

from $170 round trip
RENTAL CARS 
580

km in 10 days


8 hours on the road – 5 stops
AVERAGE BUDGET PER PERSON

$1200 / pp for 10 nights TOTAL  
$500 /pp for 18 nights (without breakfast)

$150 /pp for rental car & taxis $170 /pp 
GOOD TO KNOW
---
The atlantic coast is known to be very windy. This makes it very appealing for surfers and kitesurfer. However it can be annoying to stay on the beach for sunbathing. Walking on the beach is great and energizing. 

We chose not to visit the Algarve coast as we have heard it is very touristic. 

We would have better planned a one day hiking trip. There are so many beautiful areas where you can go a for a long hike.

If we had added a few days , we would have gone all the way to Porto. A more modern city than Lisboa, nevertheless it is becoming very trendy and dynamic. 

You can easily add 5 to 7 days in this itinerary to spend a few days kitesurfing or surfing. A great spot for kitesurfing is the Obidos lagoon.

We rented out car at the airport. However we would have preferred to rent if after our stay in Lisboa. It is very annoying to have a car in Lisboa. Parkings are expensive and you don't use the car.

Cheap country: It is affordable to eat at the restaurants

We do not recommend to stay in Cascais. It is very touristic and not very charming.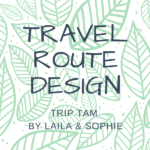 Discover our Travel Route Design services. Save time and take advantage of our community & personal experiences to design your unique itinerary. Learn more >