SOPHIE'S TRIP
TO MAINE, US.
Wilderness, Hiking and Sailing.
Sophie's Travel Profile

She lives in Brussels, Belgium and is an artist painter. 
Mum of 2 Teenager girls
She enjoys family time: game, discussion, good food 
and to discover local culture through their hosts (B&B, small family hotels, etc.)
During her holiday, she plan enough time to relax
and she combines this with a common family activity: diving/snorkeling or hiking.
Sophie and Fabrice are from Brussels, Belgium and traveled to Maine in the US with their 2 teenagers girls Julie (15) and Margaux (13), together with 2 other families. In total, the group was made up of 6 adults, 5 teenagers and 2 kids, aged 10 and 11. The 3 families are used to traveling together and they love to mix original and adventurous lodging places with more comfortable hotels or rentals. They went sailing, hiking in a very remote area, and discovered the beautiful Acadia National Park in a very typical Bed and Breakfast. This 14-day trip has a lot of variety.
BRUSSELS – NEW YORK 
8,5 hours direct flight

$880 per person
RENTAL CARS 
1900 km in 14 days


23 hours on the road – 5 stops
AVERAGE BUDGET PER PERSON

$2080 / pp for 14 nights 
$1000 /pp for 12 nights + 2 nights with friends house.
$200 /pp for car rental for 14 days
$880 /pp 
Eating lobsters everyday & everywhere!

Sailing trip on a Windjammer
The wilderness of Baxter State Park
Delicious lobsters
LINCOLVILLE TO
MAMARONECK, NY
500 km/8h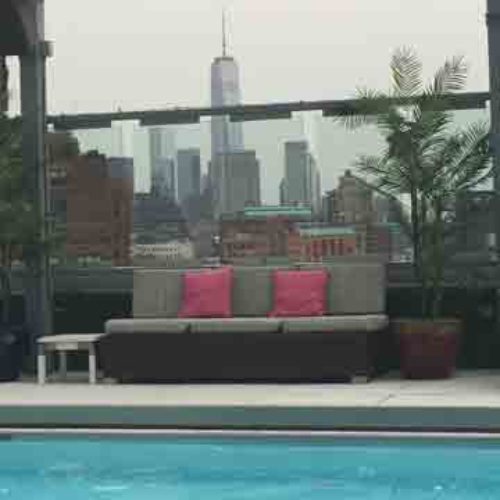 GOOD TO KNOW
---

– When we stayed in Baxter State Park, in a remote wilderness camps, we chose to send our luggage and food by seaplane from Millinocket. We used Katahdin Air. You can also park your car in Milinocket and take the plane to the camp instead of the 1h30 hiking.

– If you want to enjoy a glass of white wine or red wine don't forget to bring it with you both in Baxter State Park and on the Windjammer sailing cruise.

– There are very qualitative supermarkets in the state of Maine. Don't forget to stop in Bangor on your way to the Baxter State park to buy your food for your stay in the park.

– If we go back, we would stay in South West Harbor. instead of Winter Harbor. It's closer to Acadia Park, is very cute, and is still not too touristy.