ALEXIS' SKI TRIP
TO ALTA-UTAH, US.
An amazing ski trip to Alta. The hotspot for powder snow!
My name is Alexis I have been skiing since I was little kid in Switzerland. When we lived in the United States, we explored ski resorts around the United States. This time we headed for

a ski trip to Utah

and skied in Alta for one week. It snowed all day long and we just could

jump and play in the powder in the middle of the trees!

We loved the atmosphere of the village: every morning the shuttle bus would drive us to the ski slopes. This provided us with the opportunity to chat with the bus driver about snow and slope conditions and get weather updates. Our budget for the whole trip was around $2500 per person for 8 nights (excluded food and activities) .
7 nights and 1 stop
$$$
from December to March

ski trip
Salt Lake City
Alta Ski Resort
Snowbird
NEW YORK – SALT LAKE CITY

5 hours direct flight
TRANSFER TAXI
55 km from arrival airport


1 hour
AVERAGE BUDGET PER PERSON

$2290 /pp for 7 nights all included TOTAL:

$1000 /pp for a chalet rental $90 /pp round trip airport -alta
$700 /pp for ski lift ticket for 7 days

$500 /pp
SALT LAKE CITY INTL AIRPORT TO
 ALTA


30 miles/40 min
GOOD TO KNOW
---
Beware that snowboarders are not allowed in the resort! Choose Snowbird if you are not a skier.

Very few hotels & rentals in Alta. In peak season, you have to book well in advance. 

Very easy access to the resort from Salt Lake City International and only 1 hour away

Salt Lake City is a well-served airport from all US main cities. It is easy to find good fares and direct flights.

When you rent a cottage, they offer a grocery shopping service. You send your list well in advance and get it directly in your fridge (even beer and wine)

Beware: there are no grocery stores in Alta. Buy your provisions for the week in the valley.

Buy your Ski tickets online

here:

check for special Alta family season pass package that was much more economical than paying for 7 full days of skiing for 5.u 

Plan ahead and save on skiing. save up to 20 percent on lift tickets purchased in advance.

Road conditions can be tough. If you rent a car you will need winter tires and snow chains (mandatory).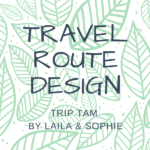 Discover our Travel Route Design services. Save time and take advantage of our community & personal experiences to design your unique itinerary. Learn more >