RONALD'S TRIP
TO SOUTH CAROLINA & GEORGIA, US.
An architectural wonder, typical Southern food speciality and beach life.
We wanted to discover

the oldest city of the United States

and its fascinating history. We loved

the architecture of the houses with typical porches

, balconies and colorful facade. One of the features that stands out is the cobblestones street.  It recreates

a particular ambience from the ancient colonial life

. The southern culinary world is also very rich

with BBQ and seafood specialities like fish and chips, oysters, shrimps

.

We also experienced the famous ghost tour in Savannah, known for its haunted locations!

People are very welcoming and have a great sense of hospitality. South Carolina has

this relaxed atmosphere

that makes it easy to travel with a one-year-old baby.  Our budget for the whole trip was around

$ 1250 per person for 8 nights

(excluded food and activities).
8 nights & 3 stops
$
350 km

from December to June

City trip & beach
NEW YORK – CHARLESTON


2,5 hours direct flight

$350 per person
RENTAL CAR
425 km in 8 days


3 hours on the road – 3 stops
AVERAGE BUDGET PER PERSON

$1250 / pp for 8 nights all included
$850 /pp for 8 nights (without breakfast)
$50/pp for rental car & taxis
$350 /pp 
Arrival airport
Charleston, South Carolina
Mount Pleasant, cottages on the beach
Savannah, Georgia
AIRPORT TO
 CHARLESTON


25 km / 25 min
CHARLESTON TO
MOUNT PLEASANT


20 km/0h15
MOUNT PLEASANT TO
SAVANNAH


190 km/1h45

GOOD TO KNOW
---
The summer is very hot and humid. It's better to plan your trip during autumn and spring.

We would have stayed in a more modern hotel in Charleston that we discovered when being there: the spectator hotel.

Charleston is a paradise for photography with its colorful facade and typical colonial houses. Don't forget your camera!

This is a perfect destination for a travel with a one-year-old baby. The streets are peaceful, there are a lot of parks and you can enjoy the beach life in the afternoon. The temperature is warm and nice.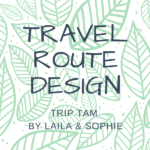 Discover our Travel Route Design services. Save time and take advantage of our community & personal experiences to design your unique itinerary. Learn more >