Become a "powder hound"! Jump from the amazing powder snow of Hokkaido to buzzing activity of Japan's cities.
"After having spent years skiing in the Rockies, Melanie and her family wanted to test

the famous powder snow in Hokkaido

. The island is home to an unique weather phenomenon, with incredibly dry and deep snow. Daily snowfalls can add up to 10 m of wonderful snow! They combined their ski trip with

a trip to Tokyo, Kyoto and Osaka

, discovering Japan's main cities and their incredible food and culture. Their budget for the whole trip was around

$ 2000 per person for 11 nights

(excluded food and activities).

"
11 nights & 4 stops
$$
5 h domestic flights – 4h on the road – 1h on the train

from December to March

ski & city trip
NEW YORK – TOKYO NARITA

14 hours
$800 (booked months in advance)
+ +
DOMESTIC FLIGHTS & TAXIS & TRAINS
Tokyo-Osaka-Sapporo
5 h domestic flight + 4 h on the road + 1h train
4 stops
AVERAGE BUDGET PER PERSON

TOTAL  = $ 2350 / pp for 11 nights (excluding ski school & ski guide).

$ 700/ pp for 11 nights
Ski pass: $500 / pp 7 days Niseko United Ski area
$ 800 /pp flight round trip (early booking) – International flights
$ 350/pp flight Tokyo-Osaka-Sapporo-Tokyo (early booking) – Domestic flights



GOOD TO KNOW
---
Prepare or buy food in advance when ski touring outside of the ski resorts because there is nothing on hand or in the area.

Bring very warm ski clothing and be prepared to wear several layers (4 layers). You will be sweating and warm on the uphill part. Be prepared to encounter very cold and harsh conditions when you arrive to the top of the mountain. Here are some tips.

It is easy to take out money in ATM's No need to buy yen on before hand

Take some time to learn and ask about Japanese essential manner and etiquette. It's important to show respect to their traditions to behave and to adapt to their culture. You are the one visiting them. Here are some tips.

Do you like fish? If not you might have a food issue while visiting Japan as fish is the basis of their food preparation.

Book restaurants well in advance as Niseko is very popular with Australians and Chinese. Our favorite spots: Sessa (shabu shabu cuisine), Kobito, Shokusai and Fuyutsuki (sushi and tempura).

If you have more time we highly recommend to stay at least one night in Kyoto, charming and stunning places to visit and to explore.


If you stay one night in Kyoto, do not miss a dinner at the Itoh restaurant – a real tepaniaki restaurant.

Another option for travelling between Tokyo and Kyoto is to take the Shinkansen speed train. It is very easy, no need to book in advance as you can buy your ticket at the station just before departure. 

Eating in restaurants in Japan can be very expensive don't be surprised but it worth the price.

Beware that you have to be naked when you have bath in the typical Japanese Onsen (a Japanese hot spring) .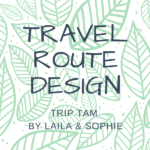 Discover our Travel Route Design services. Save time and take advantage of our community & personal experiences to design your unique itinerary. Learn more >