EnregistrerEnregistrer
EnregistrerEnregistrer
EnregistrerEnregistrer
EnregistrerEnregistrer
EnregistrerEnregistrer
LAURENCE'S TRIP
TO FLORIDA, US
Discovering the wild side of Florida.
"

Laurence and her family went to Florida during easter to warm up after a hard & typical NY winter.  They chose Florida because it is easy to organise and flight prices are affordable for a family of 4.  They had already visited Miami and its lively beach life. This time they wanted

to discover the peaceful side of Florida on the west coast

. They enjoyed

the natural and wild side of this coast line

. It al

so combines fun activities for the kids with relaxing time for the parents.

Their budget for the whole trip was around

$1300 per person for 7 nights

(excluded food and activities)."
7 nights & 2 stops
$
200 km

from December to June

beach and nature trip

Dolphin watching
Swimming pools
Bike tour along the beach
NEW YORK – FORT MYERS – NEW YORK

3 hours
TAXIS
2 stops in 7 days
Small transfers of max 2 hours

AVERAGE BUDGET PER PERSON

TOTAL BUDGET: $1300 / pp excl food & activities.
$675/pp for 7 nights excl. food and activities|

$500/pp 
$125/pp
Captiva island
Naples
Fort Myers Intl Airport
FORT MYERS AIRPORT TO
CAPTIVA ISLAND
1h30 / 70 km

CAPTIVA ISLAND TO
NAPLES
1h40 / 100 km

GOOD TO KNOW
---
Breakfast in the hotels are very expensive.Therefore we went for less costly solutions (Starbucks or self made breakfast in the room) both on Captiva Island and Naples.

We recommend to rent bikes on Captiva island. It is a great way to discover the coastline and to hunt for celebrities houses.

We would not recommend the dolphin boat tour. It is expensive, touristic and definitively not worth it.

Captiva island is a perfect place to disconnect from a busy life. You have the choice to spend time either on the beach, or on a bicycle or in the pool.

Good restaurant choice for lunch and dinner in both places. Good value for money. 

Combining a stay in Naples with Captiva island allow you to foresee a day trip to the Everglades and to 

the F

akahatchee Strand Preserve State Park & Boardwalk

Naples is a charming and lively town. We recommend to start with Captiva island.  It's quitter and more remote. A good way to start your holidays.

No need to pack a lot of clothes. The weather is warm and you spend the day at the beach. Don't forget your suncream, a hat and a wet t-shirt.

This is an easy trip to plan and to book. Short flights and connections.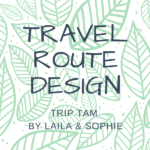 Discover our Travel Route Design services. Save time and take advantage of our community & personal experiences to design your unique itinerary. Learn more >