LAILA'S TRIP
TO FLORIDA, US
Key Points of Florida: Beach, City and Disney parks
We traveled to Florida to discover

Miami, the Keys

and to take our three active boys, Thomas and Martin (then 12 ) and Alexis (then 8) to visit the

Disney Parks in Orlando

. This 10-day trip (9 nights) is easy to do with

smaller kids

and has a lot of variety. We spent time

on the beach

, we went

kayaking

with the boys, and the best surprise for the kids was our day at

Disney Park in the Typhoon Lagoon

. We missed

the crocodile at Everglades National Park

because of bad weather. Our budget for the whole trip was around $ 1750 per person for 9 nights (excluded food and activities).
9 nights & 5 stops
$
1200 km

from November to May

beach trip & Disney parks
NEW YORK -MIAMI

3h  hours direct flight 

$300 per person
RENTAL CAR
1200 km in 10 days


15 hours on the road – 5 stops
AVERAGE BUDGET PER PERSON

$1750 / pp for 9 nights

& $ 200 /pp for 2 days entrance at Disney Park.
$750 /pp for 9 nights (without breakfast)

$500 /pp for car rental $300 /pp
Miami beach
Key West
Islamorada
Orlando
GOOD TO KNOW
---
– The budget for the World Disney resort is really high, especially when you are a family of 5. We recommend to include this in the overall trip budget. Watch out for hotel deals in Orlando that includes the resort entrance.
– Driving to Key West is an activity in itself. Plan your day. There are small restaurants on your way for your lunch break and many beaches to be discovered. 
– Miami Beach is more lively on the southern part. If you decide to book an hotel on the northern side, make sure you have a car during your stay.
– Don't miss a one day trip to

Everglades National park

.

It is a great place to explore, to see alligators and crocodiles living side-by-side, to hike, bike and paddle, relax and soak up some nature. We had planned this activity but we had to cancel because of the bad weather. We experienced 3 heavy rain days during our stay! It was in April.
– Tipping is mandatory in the US. Add between 15% and 20% to your final restaurant bill.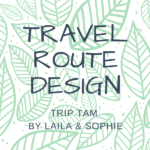 Discover our Travel Route Design services. Save time and take advantage of our community & personal experiences to design your unique itinerary. Learn more >