Cultural wealth and mind blowing landscapes of Bolivia
"We enjoyed discovering Bolivia, a country full of contrast between colonial and mining towns and an astonishing diversity of landscapes. We found Sucre to be very charming: a mixture of museums and churches in a colonial architecture. Our trip to the Salar de Uyuni with its magnificent landscapes blew us away. This is an exotic trip marked with authenticity. Our budget for the whole trip was around $ 1650 per person for 10 nights (included food and activities)."
10 nights & 4 stops
$
1000 km

from April to October

Nature & cultural discovery

WHAT  KAREN LOVED ABOUT THIS TRIP
Culture and nature
Landscapes of the South Lipez
The desert of Salar de Uyuni
Colonial town of Sucre
Enregistrer

Enregistrer
NEW YORK – SANTA CRUZ
VIA MIAMI
12 hours
$800
+ 
RENTAL CAR
1000 km in 10 days
4 stops
AVERAGE BUDGET PER PERSON

TOTAL BUDGET: $1650 pp/ included food & activities
for 10 nights all inclusive (incl. accommodation, food, activities, public transport and taxi)

$ 700 / pp
$150 /pp domestic flights + $ 800 /00 international flights

Recoleta district

Casa de la Libertad
Visit of the town and its churches
Sucre
Potosi
Tupiza
Salar de Uyni
Santa Cruz Arrival airport
\
SALAR DE UYUNI
UYUNI
4×4 tour

GOOD TO KNOW
---
Check the opening hours of the museums as they are often closed during lunchtime.

Plan to have some cash with you in Tupiza and the Salar de Uyuni.

Beware of altitude sickness when traveling to Bolivia. The places that you will visit are at a minimum altitude of 3,000m, up to 4,800m in the Desert of Siloli. Most people can feel sick for a couple of days until their body has acclimatized, making it more of an inconvenience than a serious concern. We recommend familiarizing yourself with the facts, risks and symptoms associated with altitude sickness and what to do if you fall ill during your travel.

The Salar tour: minimum comfort in the hotels (but there are some with a better comfort), no wi-fi, warm clothing is necessary as it gets cold at night and there is no heating, no shower in two of the hotels, there can be electricity limitations. Bring some toilet paper, even sleeping bags and towels to make it as comfortable as possible for yourself.

A 4X4 wheel car is compulsory as there is no road but only tracks.

This tour is not Inaccessible during the rainy season (November to April)

It is recommended to organize this trip with a travel agent as there is no petrol station. Drivers have petrol cans and food for 4 days. The parks have restricted opening hours.

During the tour, you will be accompanied by a driver and a cook.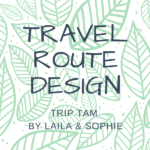 Discover our Travel Route Design services. Save time and take advantage of our community & personal experiences to design your unique itinerary. Learn more >
EnregistrerEnregistrer
EnregistrerEnregistrer
EnregistrerEnregistrer
EnregistrerEnregistrer