HELENE'S TRIP
TO MONTANA & WYOMING
A Magnificent Mountainous Road Trip!
Our dream was to discover

the spectacular mountains of Montana (Glacier National Park) and the volcanic fields and mountains of Wyoming (Yellowstone and Grand Teton)

. After visiting other national parks and getting a taste of the natural magnificence of the earth, we wanted to visit others. During this road trip, we stayed an average of two to three nights per location. In 15 days, we drove a total of

1,200 km

and spent 20 hours on the road. This itinerary is from August. Our budget for the whole trip was around

$ 1695 per person for 15 nights

(excluded food and activities).
15
nights & 6 stops
$
1200 km

from May to October

road trip & nature discovery
NEW YORK – KALISPELL (MONTANA)
JACKSON HOLE (WYOMING) – NEW YORK
6 hours with 1 stop via Chicago or Denver
+ 
RENTAL CAR
1200

 km in 15 days


20 hours on the road
6 stops
AVERAGE BUDGET PER PERSON

TOTAL: $1695 / pp 
$880 / pp for 15 nights excl. breakfast.  
$265 /pp for car rental
$550 /pp
Arrival airport - Kalispell airport
NORTH YELLOWSTONE TO
EAST YELLOWSTONE


130 km/2h30


EAST YELLOWSTONE TO
GRAND TETON NP


200 km/4h

GOOD TO KNOW
---
–  www.hikinginglacier.com is great to help you plan your hikes in Glacier National Park.
– Travel between end of May and beginning of October, roads can be closed because of the snow between Octobre and May. July and August are very crowded (especially in Yellowstone NP)
– Please become familiar with some of the potential hazards in the parks : bears and mountain lions (Glacier national Park); bears, bisons, wolves and geothermal dangers (Yellowstone and Grand Teton).
– In the US National Parks, you will stay in local style hotels/cottages. They are clean and practical. Some have fantastic views.
– Don't forget to plan ahead and pick up a picnic in groceries on the way for your hikes.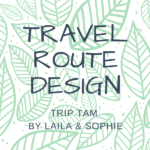 Discover our Travel Route Design services. Save time and take advantage of our community & personal experiences to design your unique itinerary. Learn more >