HELENE'S TRIP TO Quebec, Canada
Majestic Lakes, Breath-Taking Landscapes, and Pristine Wildlife.

Helene created a beautifully 15-day family road trip with 7 stops for her husband, their twin boys Edouard and Cedric (8 years old), and their daughter Julie (10 years old) in August 2012. The purpose of this trip was to discover natural parks, the countless lakes and the wildlife while avoiding touristy paths. They wanted to experience Quebec's pristine locations and hike in the magnificent surroundings. To compliment their time in the wilderness, their last destination was  in Quebec City. Unique locations, road trip authenticity and minimum comfort were key points when planning this 1,600 km road trip. They stayed an average of two to three nights per location and spent 24 hours on the road in total.
NEW YORK – MONTREAL

1 hour 30 direct flight from NY

$300 per person
RENTAL CARS
1600 km in 15 days


24 hours on the road – 7 stops
AVERAGE BUDGET PER PERSON

$1780 / pp for 15 nights exclusding food
$1500 /pp for 15 days (without breakfast)
$280 /pp for gaz
$0 /pp We drove 6 hours from NYC
Castle Valley Inn

Canoe and camping on the Mattawin river
Moose watching in Matane

By car from New York 
2800 km in 15 days
32h on the road/7 stops
New York to Stop 1: 730 km/ 7h30



By car from Montreal



1650 km in 15 days
22h on the road/7 stops
Montreal intl airport to Stop 1: 140 km/ 1h45
Stop 1 to Stop 2: 120 km/2h
Stop 2 to Stop 3: 315 km/4h
Stop 3 to Stop 4: 150 km /2h15
Stop 4 to Stop 5: 370 km/5h30
Stop 5 to Stop 6: 130 km/1h30
Stop 6 to Stop 7: 320 km/3h20
Stop 7 to Montreal Airport: 115 km/1h45
Stop 7 to New York: 600 km/6h30

SAGUENAY TO
RESERVE DE MATANE




370 km/5h30


+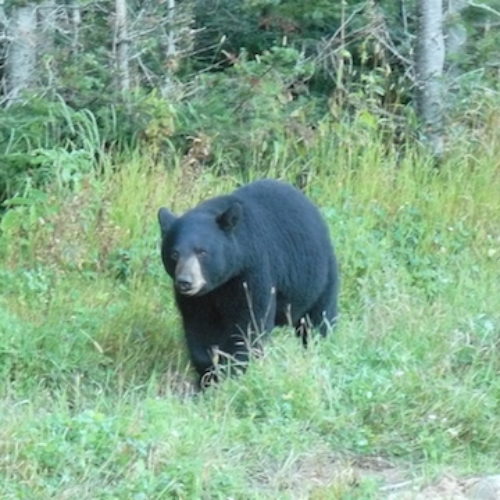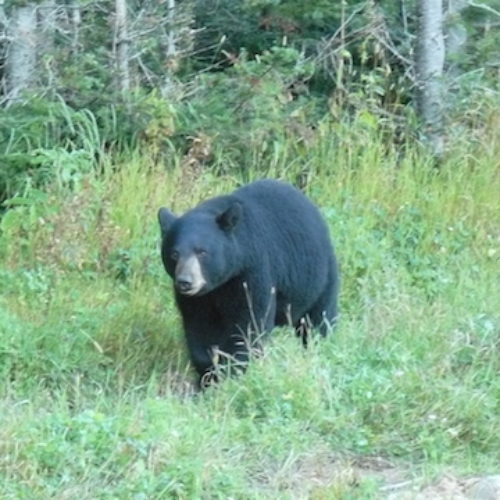 We stayed in a rustic cabin at Etang-à-la-Truite. It is a 1-hour drive from the entrance of the parc, far away from civilization, at the edge of a lake (there's a rowing boat). Heaven !

 
On our way to Matane we took the ferry (Traversier) from Baie-Comeau to Matane to cross the St Lawrence River. It is a 2h20 very relaxing trip with nice news of the river. When you arrive in Matane, don't forget to go to the supermarket to pick up enough groceries for your stay in the park (breakfast-lunch-dinner and enough water and drinks) as there is no grocery store in the park. And stop at a fishmonger on the harbor to buy some "Matane shrimp" (crevettes de Matane), they are delicious !
 
The entrance of the park, Accueil John, is at 40km south of Matane. They gave us the key of our cabin and a map of the park and then it was a 1-hour drive on dusty roads through the park to Etang-à-la-Truite where our cabin was. After getting installed, we took a tour on the lake on the rowing boat and enjoyed some s'mores after dinner. Such a peaceful place !

The next day we started our day by visiting the little Interpretation Center on moose at Etang-à-la-truite, after this visit we knew everything about moose ! Then we went hiking and finished the day with a moose safari. This guided activity takes place at the end of the day. A trip by minibus is planned in the most suitable locations in the reserve for moose observation. We saw about 10 majestic moose. 
  
The next day we went for a little hike in the morning and enjoyed swimming in the lake in the afternoon. At the end of the day we went to a special outlook to watch black bears. The guide helped us understand the biology and habits of this fascinating species. Again we were very lucky as we saw 7 black bears.

 

RESERVE DE MATANE TO
RIMOUSKI



130 km/1h30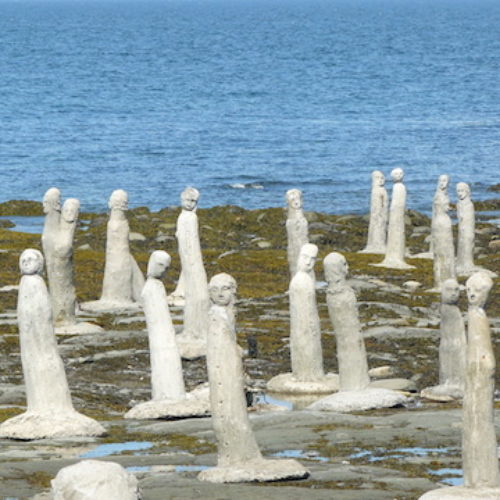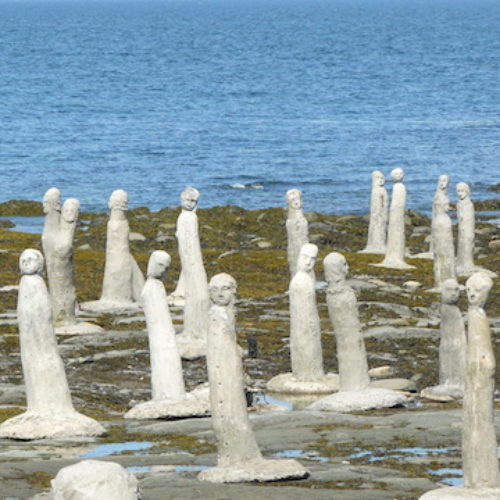 We stayed at Hotel Rimouski in downtown Rimouski, a conventional hotel with nice views of the river (and an indoor pool with water slide for the kids).


Rimouski was a 1-night stop on our way to Quebec City. We drove down Route 132 that follows the south shore of the Saint Lawrence River. We made several stops to enjoy the beautiful views and walks on the beaches.
 
The next day we continued Route 132 to Quebec City and enjoyed the great sceneries of the River.
 

RIMOUSKI TO
QUEBEC



320 km/3h20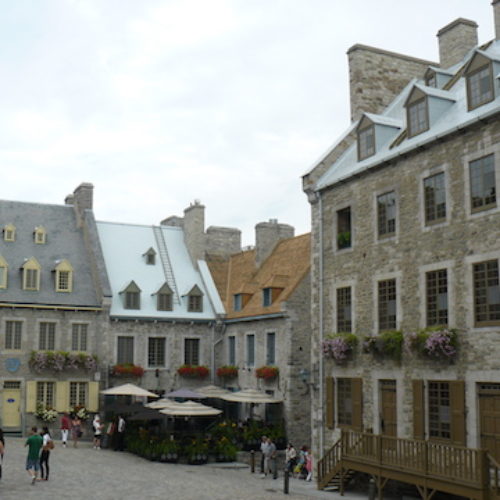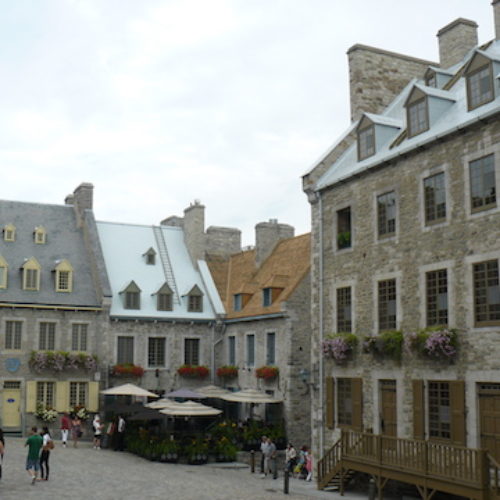 We stayed at the Palace Royal Hotel, in the heart of downtown Quebec City, at a 150-metre distance from the city's historic district and fortifications. It is a luxurious yet modern environment where coziness meets high standards. The hotel provides many on-site amenities including an indoor garden with swimming pool and palm trees, a restaurant, and an indoor parking lot.


We explored Quebec's Old City. Quebec was founded by the French explorer Champlain in the early 17th century. It is the only North American city to have preserved its ramparts, together with the numerous bastions, gates and defensive works which still surround Old Québec.

The last day it was time to say goodbye to this lovely Canadian Province and make the trip back to New York. 
GOOD TO KNOW
---
We found a lot of inspiration on Aventure Canada for this trip.

August is the perfect time to go to Quebec. Weather is usually warm which made swimming in the lakes a lot of fun.

The Quebecois are very nice and helpful people (especially if you speak French with them).

Be mindful and aware of the wildlife and especially the bears and moose in the parks. Don't forget to keep an eye out but remember to be respectful of their environment!