EMMA'S TRIP
TO BRITISH VIRGIN ISLAND
Sailing-Snorkeling-Relaxing.


Emma, her husband and 3 kids Helena (15), julie (12) and Felix (12) did a sailing trip in the British Virgin Islands archipelago. They have lived in Japan, Chile and Hong Kong so they are a real Globetrotter family. They chose this sailing trip to just free their minds for a couple of days, enjoy the turquoise water, and experience life onboard a sailing boat. If you are just happy to do nothing, it's a fantastic trip for you. 
NEW YORK – TORTOLA BVI
ONE STOP VIA ST MARTIN/OR PUERTO RICO
7 hours direct flight

$700 per person
SAILING BOAT
The Mooring Sunsail
7 stops
AVERAGE BUDGET PER PERSON

$2100 / pp for 7 nights all included
$1400 /pp for 7 nights (based on a family of 5)
$700 /pp 

THE SETTLEMENT TO
MARINA CAY


3 hours sailing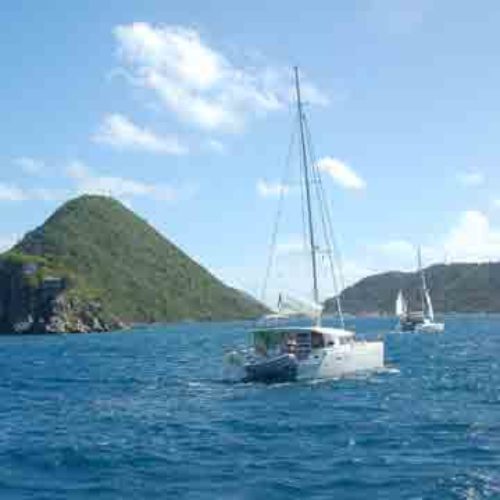 Mooring: Marina Cay , small island North of Tortola We sailed along the north coast of Tortola (on the way to the island we sailed on the south coast). Sometimes the wind can be too strong, so you might need to find another bay. 




You can hear the planes, as it is close to the airport, but the atmosphere is nice. It's a small island, where you can take a walk. There is a little souvenir shop with mugs and nice bottles of rum. It's on your way back to the mooring of Tortola.




MARINA CAY TO
TORTOLA


1 hour sailing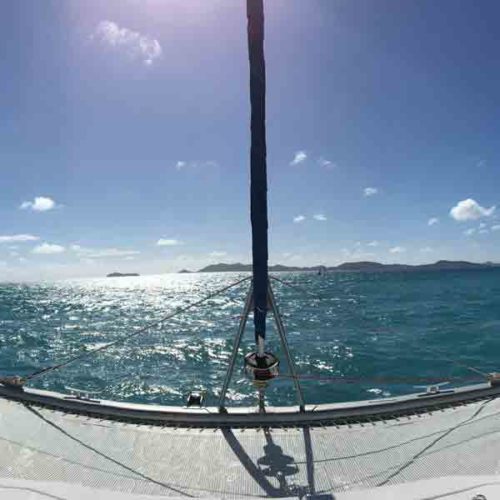 Mooring: Frenchman's Cay. It's an authentic port with a dock. It is charming and has a lot of colorful houses. You will slowly come back to the civilization here.


You can eat in a small restaurant and enjoy a coffee in the coffee shop at the port.
GOOD TO KNOW
---
If you pass Necker Island on your way from or to Anegada Island (The Settlement) to or from Tortola, try to stop for a swim. There is a very exclusive hotel on that island that is worth seeing.

Be prepared to live in a very simple way. The beds are uncomfortable and you have to wash the dishes, but it's still a real luxury to sail around those heavenly islands.