CLAIRE'S TRIP
TO HAWAII
14 NIGHTS/7 STOPS 
Discover this volcanic archipelago where colorful tropical foliage is plentiful amongst the waterfalls, cliffs and beaches.
My husband and our 3 kids immersed ourselves in the paradisiac islands of Hawaii: Kauai, Oahu, Maui and the Bid Island. Activities are limitless throughout these islands and include volcano trekking, diving tours, snorkeling, hiking, and admiring sea wildlife…all in a non-touristy environment! We prioritized spending time in nature and staying outside during this trip, especially the volcanoes, crescents and tropical rainforests.
NEW YORK – HONOLULU
KONA-NEW TORK
12 hours
$1000
+ 
DOMESTIC FLIGHT & BUS
200 km in 15 days – 3 flights


3h30 hours on the road & 3 hours in the air
5 stops
AVERAGE BUDGET PER PERSON


TOTAL  = $ 3425 /pp for 14 nights
$ 1850 / pp for 13 nights all included
$1000 /pp intl flight – $485 /pp domestic flights
$150 /pp car rental
CRUISE ALONG THE GLACIERS AND ICEBERGS
Hana road, waterfalls, and trails
Snorkeling with turtles in Molokini Crater
 
Evening star-gazing through telescope at Mauna Kea Summit Volcano

 
 

HIGHLIGHTS OF THE TRIP
O'ahu Island: Honolulu
Diamond Head state monument
Hotel on Waikiki beach
Pearl Harbor

MAKUNA BEACH(MAUI) TO
LAHAINA (MAUI)

50 km / 50 min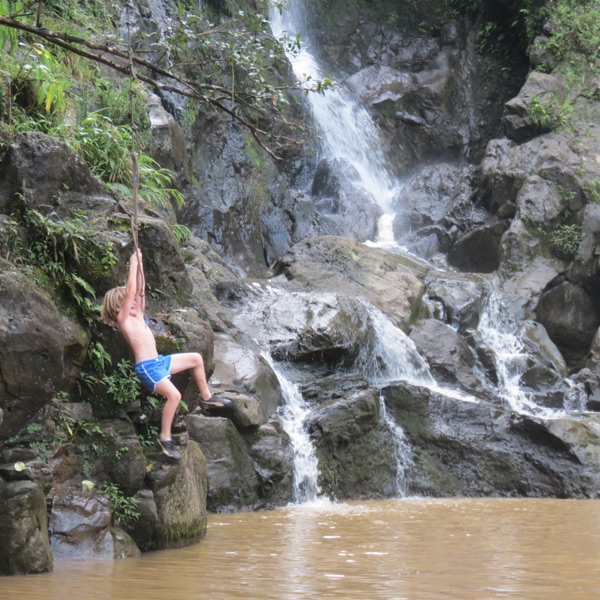 We stayed  3 nights in West In in Lahaina. A big american style hotel with a swimming pool. At least kids loved the place and we could enjoy all the confort of this type of hotel.  We chose to stay in this area to be able to visit different part of the island. More charming hotels are located on the road that leads to Hana.

Haleakala Volcano and National Park. We had to get up at 4 in the morning to reach the summit of the volcano.

Discover Hana road and enjoy waterfalls (Twin Falls) and trails. Explore Paia Village and Hookipa beach (keep an eye out for giant turtles on the beach), and enjoy Oheo Gulch Basins in Paia

Snorkeling in Molokini Crater, swim with fish and turtles, navigate your own boat, relax on Kai Kanani Beach.

Surf lessons on Kihei Beach.

LAHAINIA (MAUI) TO
VOLCANO PARK (BIG ISLAND)
+

35 min flight + 150 km /2h15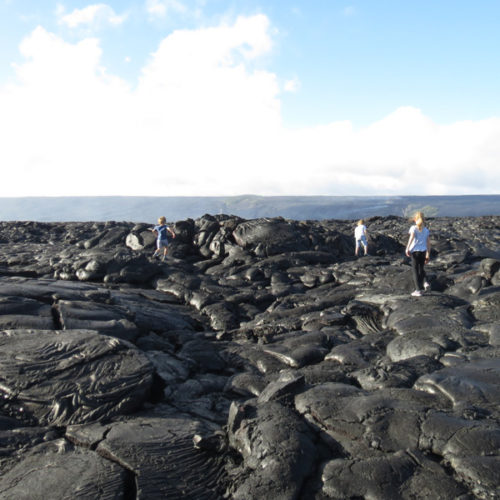 We stayed in a cottage near Volcano Park that we rented through Airbnb.

Breath-taking view from Thomas Jaggar Museum of the smoking Halemaumau Crater

Explore Crater Rim Drive and travel through a dense forest to access the ancient lava tunnel called Thurston Lava Tube

Discover Volcano Park (Kilauea Iki Trail) and Chain of Craters Road (amazing views)

Kalapana (1 hour away): 4-mile bike ride on cold lava, see hot lava gushing from afar

Mauna Kea Summit Volcano (1 hour away) to see stars during nighttime through telescope

VOLCANO PARK (BIG ISLAND)
TO WAIKOLOA VILLAGE

150 km / 1h50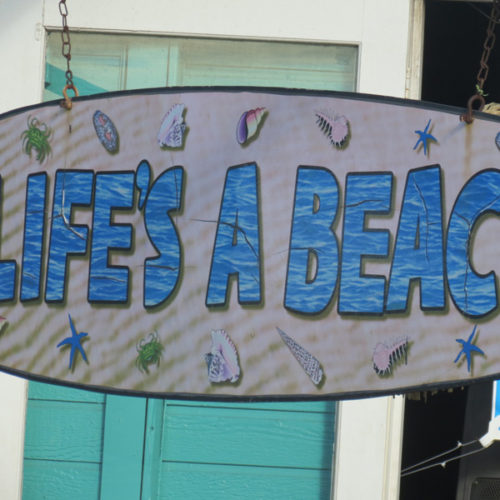 We stayed in the Hilton of Waikoloa Beach. Hotel amenities and activities: paddle boarding, kayaking, pool, restaurant, and dolphin watching. Perfect for our kids. We multiplied activities outside the hotel and they were happy to come back and jump in the big hotel pools.


Kayaking with dolphins in Kealakekua Bay in the morning and Puuhonua National Park (a reconstructed Hawaiian village) in the afternoon


Mauna Kea Summit sunset (1h30 from Hilton Waikoloa Village)


Zipline 40 minutes away (Wild Hawaii Ocean Adventures)
GOOD TO KNOW
---
The weather can be very changing. It can be sunny on one side of the island and foggy and rainy on the other side. It is good to have a flexible program in order to be able to change your lan in last minute in function of the weather.

Prepare or buy food in advance when going to Volcano Park because there is nothing on hand or in the area

Bring warm clothing for evening sky gazing at Mauna Kea Summit Volcano

One day in Honolulu is sufficient. It's very touristy, the main and the only attraction is Pearl Harbor.

We booked all our hotels in last minute therefore we stayed several times in big american style resort. Our days were so full of activities that it was nice for the kids to get back to a certain confort with nice swimming pools.