Discover this volcanic archipelago where colorful tropical foliage is plentiful amongst the waterfalls, cliffs and beaches.
My husband and our 3 kids immersed ourselves in

t

he paradisiac islands of Hawaii: Kauai, O'ahu, Maui and Big Island. Activities are limitless throughout these islands and include

v

olcano trekking, diving tours, snorkeling, hiking, and admiring sea wildlife…

all in

a non-touristic environment

! We prioritized spending time in nature and staying outside during this trip, especially the volcanoes and tropical rainforests. Our budget for the whole trip was around

$ 3485 per person for 13 nights

(excluded food and activities) .
13 nights & 7 stops
$
200 km + domestic flights

from May to October

Hawaiian island hopping & nature discovery
Diamond Head state monument
Hotel on Waikiki beach
Pearl Harbor
NEW YORK – HONOLULU
KONA-NEW TORK
12 hours
+ 
DOMESTIC FLIGHT & BUS
200 km in 15 days – 3 flights


3h30 hours on the road & 3 hours in the air
7 stops
AVERAGE BUDGET PER PERSON


TOTAL  = $ 3485 /pp for 13 nights
$ 1850 / pp for 13 nights all included

$1000 /pp intl flight
$485 /pp domestic flights
$150 /pp car rental
O'ahu: Honolulu
Kauai: O'Poipu Beach
Kauai: Hanalei Bay
Kahului Airport & Kihei
Maui: Lahaina
Big Island: Volcano Park
Waikoloa Village
MAKUNA BEACH(MAUI) TO
LAHAINA (MAUI)

50 km / 50 min 
LAHAINIA (MAUI) TO
VOLCANO PARK (BIG ISLAND)
+

35 min flight + 150 km /2h15
VOLCANO PARK (BIG ISLAND)
TO WAIKOLOA VILLAGE

150 km / 1h50
GOOD TO KNOW
---
We rented a car on each island. The roads can be bumpy and muddy. A 4×4 wheel is fun and convenient.

We booked all our domestic flights with Hawaiian airlines. Book a multi-city trip in order to arrive on the island of O'ahu and leave directly from Big Island to the continent.

The weather can be very changing. It can be sunny on one side of the island and foggy and rainy on the other side. It is good to have a flexible program in order to be able to change your plan in function of the weather forecast.

Prepare or buy food in advance when going to Volcano Parks & Hana road because there is nothing on hand or in the area.

Bring warm clothing for evening sky gazing at Mauna Kea Summit Volcano and for your visit to Haleakala volcano park.

One day in Honolulu is sufficient. It's very touristic. However, don't miss to visit to Pearl Harbor and Waikiki beach.

Pearl Harbor: the place itself is nothing special.  However, it was very impressive to hear the story of the unexpected battle with the Japanese being on-site. You will better understand the horror of this surprise attack sinking or damaging 18 U.S. ships and killing 2,403 people during the 2 hours bombing

We booked all our hotels in last minute therefore we stayed several times in big American style resort. Our days were so full of activities that it was nice for the kids to get back to a certain comfort with nice swimming pools.

Beware that the Napali coast boat ride can be very shaky if you are easily seasick.

Consider renting snorkel gears during your whole stay in Maui. There are so many beaches to explore there.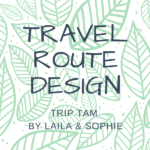 Discover our Travel Route Design services. Save time and take advantage of our community & personal experiences to design your unique itinerary. Learn more >