CAROLINE'S TRIP TO CALIFORNIA
The Pacific Coast Highway 1 from San Diego to San Francisco
After having lived 4 years on the East Coast in NY, Caroline and her family didn't want to leave the US without visiting  

the iconic cities of the US Pacific coast.

They organized a family road trip

from San Diego to San Francisco

. They were amazed by

the beautiful coastline, its cliffs that blend into the sea

, the small creeks and the amazing sunsets along their way. They were more impressed by the beautiful drive than by the cities itself. They loved the variety of landscapes, from the seaside to the dunes and to the very green in lands and hilly vineyards. They stayed mainly in Marriot hotels as they wanted to use their loyalty points. They would have ch

osen more charming hotels otherwise.

Their budget for the whole trip was around

$ 1660 per person for 8 nights

(excluded food and activities).
8 nights & 5 stops
$$
950 km

All year long

Californian road trip
A snapshot
San Diego
Los angeles/Santa Monica
Pismo Beach
Carmel-By-The sea/Monterey
San Francisco
NEW YORK – SAN DIEGO
SAN FRANCISCO – NEW YORK
5,5  hours direct flight
RENTAL CARS
950 km in 10 days


10 hours on the road – 5 stops
AVERAGE BUDGET PER PERSON

activities TOTAL: $1660 / pp 8 nights excl. food &
$1000 /pp for 8 nights (without breakfast)
$200 /pp for Rental car SUV
$460 /pp for rental car & taxis
AIRPORT TO
 SAN DIEGO


10 km/20 min
SAN DIEGO TO
SANTA MONICA


220 km/ 3h
SANTA MONICA TO 
PISMO BEACH


280 km/3h30
PISMO BEACH TO
CARMEL/MONTEREY



260 km / 3h



GOOD TO KNOW
---
Hollywood, Rodeo Drive and Beverly hills are a myth. It's nice to see but there is nothing particular to visit. One morning is sufficient

Venice beach: very awkward atmosphere. Nice beaches with families on one side and murky crowd on the beach walkway on the other side.

With kids and teenagers, a one day trip to Universal Studio is a must. It's really worth the budget. Front of the line ticket for Universal studio is highly recommended. Don't spend your day in lines. 

Maximum 3 nights in LA is enough.

We would have stayed 2 nights in Carmel by the sea  to enjoy the beach instead of staying in Monterey.

Fisherman Wharf in San Fransisco is a real tourist trap, similar to Disneyland Paris. It is fake. 

We would have headed towards Tiburon instead of Sausalito for lunch when the crossed the Golden gate bridge in San Fransisco.

Don't forget to make a reservation for a good restaurant in San Fransisco a Friday evening.

Alcatraz: take your tickets on the internet in advance.

It's much easier to use Lyft or Uber in San Francisco, rather than keeping your rental car.

We were happy to visit Los Angeles and San Francisco. Don't be surprised: Los Angeles: very wide, no real city atmosphere – San Fransisco: we preferred the surroundings than the city itself that was dirty and touristic.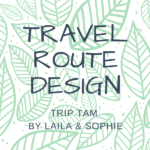 Discover our Travel Route Design services. Save time and take advantage of our community & personal experiences to design your unique itinerary. Learn more >