SOPHIE'S FAMILY TRIP TO YUCATAN, MEXICO
Culture, beach and  diving
Lives in Brussels, Belgium
Mum of 2 Teenager girls
Enjoy family time: game, discussion, good food 
Discover local culture through their hosts (B&B, small family hotels, etc.)
Take time to relax
Combine this with a common family activity: diving/snorkeling



Sophie and Fabrice are from Brussels, Belgium and traveled to Yucatan, Mexico during Christmas Holidays with their 2 teenagers girls Julie (16) and Margaux (14). Sophie loves to mix original and adventurous lodging places with more comfortable hotels or rentals. 
BRUSSELS – CANCUN
ONE STOP (VIA TORONTO)
10 hours flight with one stop

$550 per person
RENTAL CARS 
1200 km in 15 days


17 hours on the road – 8 stops
AVERAGE BUDGET PER PERSON

$1200 / pp for 18 nights TOTAL  
$500 /pp for 18 nights (without breakfast)

$150 /pp for rental car & taxis $500 /pp 
Our hosts!

They helped us to discover Maya culture
Snorkeling in Mahahual
Ek Balam Maya site

Rental Car

1200 km in 15 days
17 hours on the road
/
8 stops


Rental Car

1200 km in 15 days
17 hours on the road
/
8 stops

AIRPORT TO
 CANCUN


8 km/15 min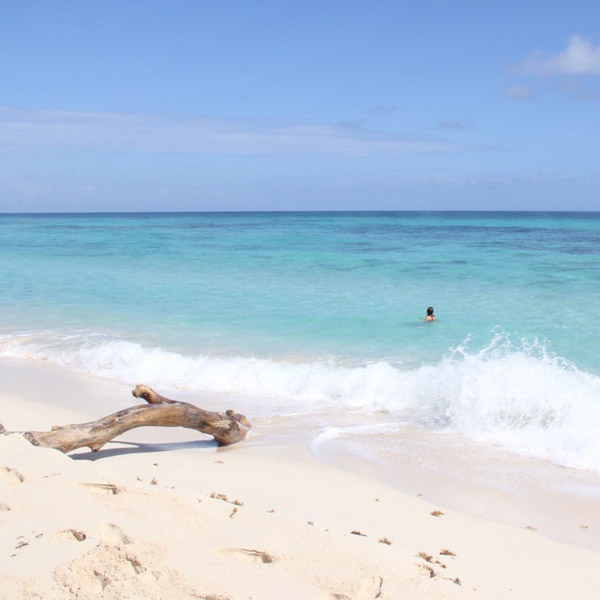 CANCUN TO
BACALAR


300 km/4h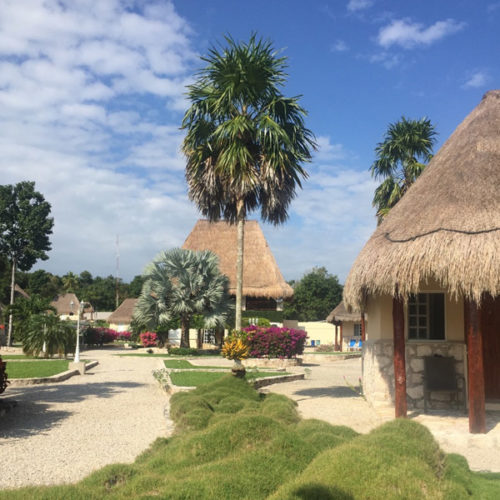 BACALAR TO
MAHAHUAL


70 km/1h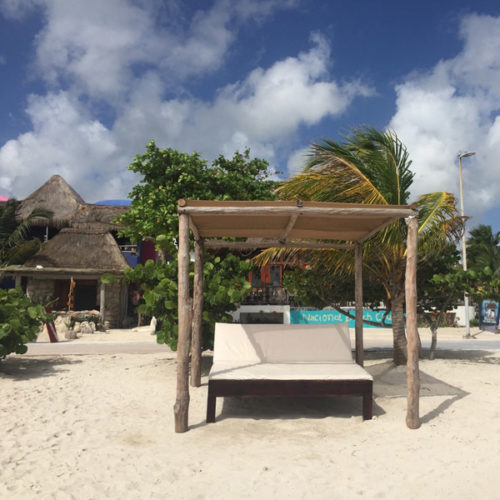 MAHAHUAL TO
SANTA ELENA (UXMAL)



350 km/4h30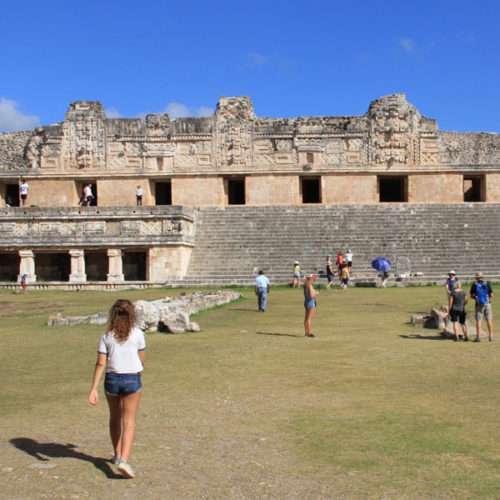 SANTA ELENA (UXMAL) TO
CHICHEN ITZA


165 km / 3h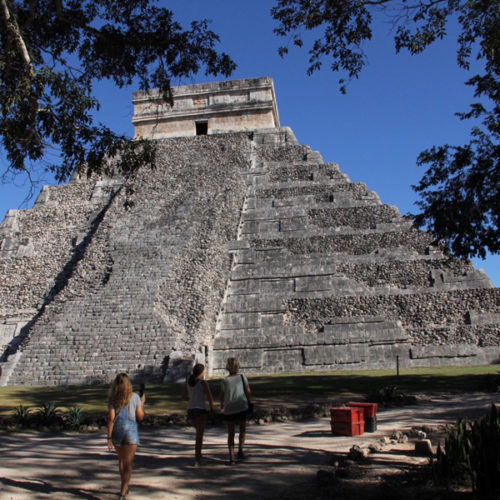 CHICHEN ITZA TO
VALLADOLID



160 km/1h40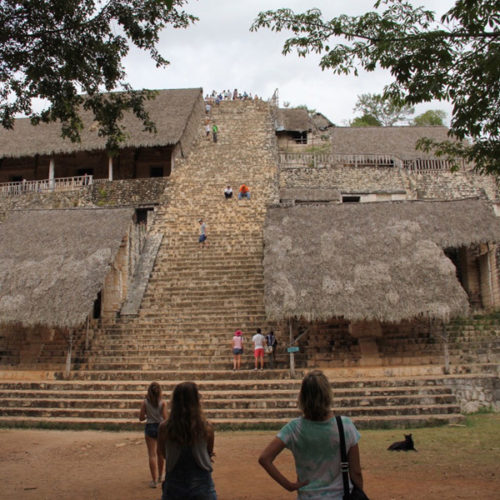 VALLADOLID
MACARIO GOMEZ



80 km/1h10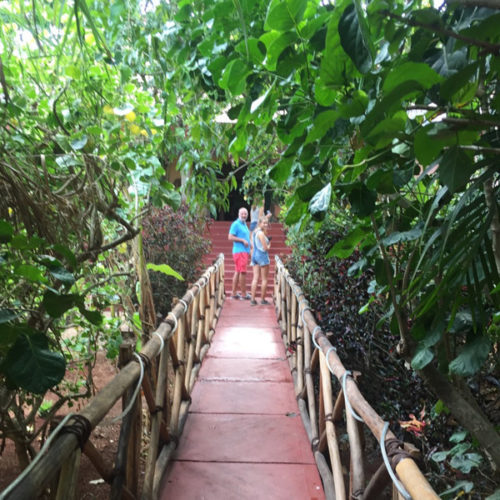 MACARIO GOMEZ TO
SIAN KAAN BIOSPHERE



60 km/1h40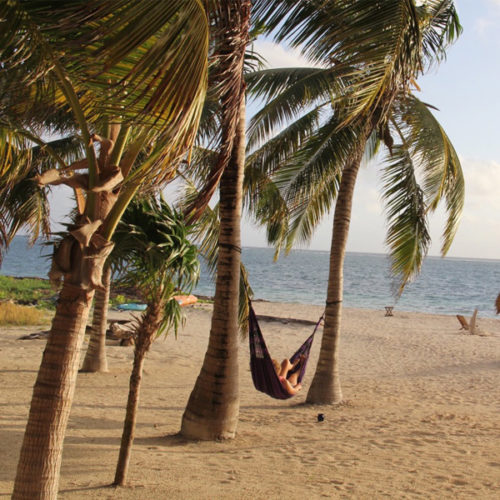 GOOD TO KNOW
---
Tulum and its Maya site are not worth a stop. It has become too touristy and artificial.

We strongly recommend to have your own car through a rental. In Bacalar, our hotel was very remote and we appreciated our freedom.

We were amazed by the friendliness of the Mexican population even in the more touristy areas.

We met Mexican tourists in their own country. We felt integrated with the local population.

The roads are in good conditions.

We felt safe during our whole trip.