SCENIC ROADTRIP IN 
SOUTHERN NORWAY
SHARED BY LAILA
Explore Southern Norway: magnificent nature between sea and mountains!
Laila is half Norwegian and half Belgian. When she was a child, she used to spend all of her summer vacations at her grandparents house in Oslo and in their cottage in the mountains. She loves

summer in Norway

even though she knows she will not experience warm and sunny weather. What makes a summer trip to Norway unique is the

Scandinavian atmosphere

, from the amazing natural coastline to the fresh mountain air. The variety of landscapes is breathtaking,

from sea to mountain

, the clear air and more importantly

the constant light all day & night long

. She now enjoys taking her kids and husband to make them discover the beauty of her country. They travelled to Norway with their rain dresses, bathing suits, light clothing and warm sweater even during summer time! This time they headed to

the South of Norway

, on the coast, to a small vacation town. This town is known for its shrimps and its great spots to swim in the fjord. They then headed to the region of Telemark for some

forest & mountain adventure

with zip-lining, kayaking and hiking. Of course they spent a couple of days in the

beautiful capital, Oslo

where they were able to mix a visit of the city with a bit of hiking in the hills of Oslo! Discover this

10 days road trip in the magnificent nature of Norway

. Extend your trip a couple of days and drive to Bergen on the way back

to explore the fjords

. The average budget of this trip was

1140 for 10 days per person

(excluded activities and food)
10 nights & 5 stops
$
600 km

from June to August

road trip, hiking & beach

WHAT LAILA LOVED ABOUT THIS TRIP?
The constant light day & night
The stunning scenery
The little seaside town of Risør
Tree climbing and zip line park
Oslo
Risør
Vegårshei
Bø i Telemark
Flatdal
Visit of Holmenkollen: the famous ski jump
Visit of the city and standing on top of the Opera house
Viking & north pole expedition museums
RENTAL CAR
600 km & 9 hours on the road 
5 stops
AVERAGE BUDGET PER PERSON


TOTAL  = $ 1140 / pp for 10 nights (excl. food & activities)
$ 700 pp for 10 nights


$ 200/pp 

$ 240/pp
GOOD TO KNOW
---
Summer in Norway can be cold and rainy, it can also be warm and sunny or in between. Don't leave with the expectations of warm summer weather. Just take the right clothing and enjoy your stay rain or sun you will encounter nature at it best.
The nights are very short.This makes your trip even longer as you never want to go to bed! Play with the weather forecast…each day counts nearly for 24h !
Norway is an expensive country. This is totally true! Everything is expensive…but the nature and the hiking is totally free 🙂 Try to plan ahead your day with picnics and /or to stay in lodging that allows you to cook dinner there.
Snacking is part of any Norwegian life. Don't miss a stop at the petrol station to buy the delicious ice creams and the famous sausage in bread (pølser med lompe) at any time of the day.
If you want to drink good wine, travel to France. Norway has their wine monopoly shops, a government-owned alcoholic beverage retailer and the only company allowed to sell beverages containing an alcohol content higher than 4.75% in Norway. Impossible to buy any wine elsewhere. The wine shops close early and are often closed during the weekends. Plan ahead or just drink water and the local beer or eat in restaurants!
Don't miss the delicious shrimps that are often sold directly from the fish boat at the small seaside ports and also at the main port of Oslo (in front of the townhouse). Peeling the shrimp is part of the whole experience.
Don't drink and drive. You can end up in big trouble with a huge fine
Forget about speeding and follow scrupulously the speed limits. The roads are often sinuous and narrow. Plan sufficient driving time in your schedule. Just take it easy and enjoy the scenery.
You could easily extend your stay in this part of Norway by driving further to Bergen following the itinerary as shown on the map below:  to (6) Rjukan (90 km – 1h20) to explore the famous national park of Hardangervidda. Norway's largest national park. From there you can climb the summit of Mount Gaustatoppen and / or continue your road trip to (7) Haugastøl  (another 2h30 drive -140 km) You can then take the Norwegian Scenic Route going from Haugastøl (7) to Eidfjord (8) by Hardangerfjord, has a total length of 67 km. And from there you can continue to Bergen (9) (another 153 km – 2h15) and fly back from Bergen.
Oslo
Risør
Vegårshei
Bø i Telemark
Flatdal
Rjukan
Haugastøl
Eifjord
Bergen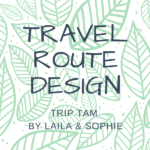 Discover our Travel Route Design services. Save time and take advantage of our community & personal experiences to design your unique itinerary. Learn more >