FAMILY SAFARI TO ZAMBIA, AFRICA
SHARED BY JO
Getting off the beaten track to see the Big 5!
The main reason we chose Zambia over Kenya or Tanzania was because my cousin is living in Lusaka, the capital town of Zambia. I have read in an article that it is one of the safest countries in the world and we certainly never felt threatened in any way.

The Zambians are in fact very friendly and almost always have a smile for you.

Apart from the fact that it is a bit further to get to,

there are never too many tourists, far fewer than the other classic African destinations.
We only scratched the surface when it comes to things to visit in Zambia. The kids have both said it was their favorite holiday so far. We have come away with fantastic memories of

a beautiful country and an amazing wildlife

.
Our budget for

the whole trip was around $ 2425 per person for 6 nights

(included activities- excluded food).
10 nights & 3 stops
$$$
2200 km

from June to October

safari trip 

WHAT JO LOVED ABOUT THIS TRIP
Abundant wildlife
Friendliness of local population
The big 5
The Victoria falls
EnregistrerEnregistrer
Chaminuka – walk with the cheetahs
Lilayi elephant orphanage
PARIS CDG – NAIROBI – LUSAKA
14h with 1 stopover
$1150 with Kenyan Airlines
RENTAL CAR
2200 km & 36 hours on the road 
3 stops
AVERAGE BUDGET PER PERSON


TOTAL  = $ 2425 / pp for 6 nights (does not include 4 nights in Lusaka where we stayed with friends)
$800 pp for 6 nights


$1150 /pp international flights

$275 /pp car rental + fuel $200 /pp activities + park entrance
Capital city - airport departure and arrival
South Luangwa -Game drive
Livingstone, Zambia - Victoria falls
1.
INTL AIRPORT TO
LUSAKA 
 
18 km – 20 min

2.
LUSAKA TO
SOUTH LUANGWA NP

1200  km / 11h – roundtrip
3.
LUSAKA TO
LIVINGSTONE

1000 km / 14h – round trip
GOOD TO KNOW
---
Despite there being 72 languages in Zambia, English is the official language. The currency is the kwacha.

We went in July which is a good time to go. It is the dry season and as it is winter the maximum daytime temperature was around 30 degrees, but it did get fairly chilly during the night (5-7 degrees at times).
Be prepared to drive long hours, worth every minute though. 

Consider taking a domestic flight between Lusaka and Livingstone to reduce number of hours on the road. 2 airlines are offering this route:

Kenya Airways

and Proflight

Each drive was totally fascinating, watching Zambian life, which is clearly centered around the main road.

We hired a car and that is how we got about. Driving in Zambia is not at all aggressive and very relaxed – many parts of France are much more stessful! Everything is accessible by car, but there are few petrol/service stations so you will need to take plenty of food and be prepared to pee in the bush!

The main issues are the huge potholes in the road.

There are frequent police checks, you just need to put your hazard warning lights on and smile. They generally smile back and wave you on.

Keep to the speed limits, the fastest being 100km/h. The petrol is cheap and there are a few tolls of about 20 kw.

South Luangwa isn't on any migration corridors but it is absolutely teeming with wildlife. A minute doesn't go by on a game drive when you don't see some creature wandering around but there are never too many jeeps in the same place.

We should have planned one more night in Livingstone (Victoria falls). In total we stayed 4 nights in Lusaka, 2 nights when we arrived, 1 night in between South Luangwa and Livingstone and 1 night at the end of the trip. If possible, try to minimize number of nights spent in Lusaka – as there is nothing special to visit there. 

We were privileged enough to see the big five, but wonder how much longer this will be possible……..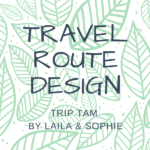 Discover our Travel Route Design services. Save time and take advantage of our community & personal experiences to design your unique itinerary. Learn more >