ERIKA'S FAMILY TRIP TO
COSTA RICA
Fantastic nature and impressive biodiversity.
"We were seduced by the "Ticos". They are welcoming and very nice.

It's a safe country where it is easy to travel from one place to another

.  The kids loved

surfing, the canopy tour, and adventurous suspended bridges in the jungle.

Erika found

the best place for a yoga retreat

in Puerto Jimenez! We loved the variety of activiyties from beaches to hiking in the jungle! This itinerary was

a good mix of discovery with some relaxing moments

in an amazing settings. Our budget for the whole trip was around

$ 3930 per person for 15 nights

"
15 nights & 4 stops
$$$
600 km + domestic flight

from December to May

Jungle, volcano & beach
Erika lives with her family in Geneva, Switzerland. Mum of teenagers, a boy and a girl. She has an active family. She need to always keep them busy. Authentic culture and nature experience are key ingredients for a successful trip. She will seek places that are calm, eco friendly and that serve good food. She is a yoga teacher and will always seek places where she can learn and practice her favorite activity. Her husband and son love surfing.
WHAT ERIKA LOVED ABOUT THIS TRIP
Yoga with a view at Bosque Del Cabo
Surfing in Punta Islita
Easy and safe country
Welcoming people
EnregistrerEnregistrer
GENEVA (SWITZERLAND) – SAN JOSE (COSTA RICA)
STOPOVER IN MADRID (WITH IBERIA)
15 hours
+
DOMESTIC FLIGHT & RENTAL CAR
600 km & 15 hours on the road during 8 days
4 stops
AVERAGE BUDGET PER PERSON


TOTAL  = $ 3930/pp for 15 nights 
$ 2150 pp for 15 nights including 3 meals – except in the hotel @Punta Islita (3 nights).

$1500 /pp flights

$240 /pp domestic flights $40 /pp for 8 days car rental
Xandari resort
Arrival Airport, San José Intl Airport
Arenal
Punta Islita
San José
Puerto Jimenez
AIRPORT TO
XANDARI RESORT


20 km /30 mi

 XANDARI RESORT TO
ARENAL


130 km/3 hours

ARENAL TO
PUNTA ISLITA


200 km/6h


PUNTA ISLITA TO
PUERTO JIMENEZ
+
240 km/6h
35 min domestic flight
GOOD TO KNOW
---
It is raining a lot in Arenal. Plan your clothing accordingly

It is very easy to plan transfers with the hotels.

If you choose to rent a car. we recommend to book it before departure or make sure you have a high list on your credit card. They requested a  very high deposit, it took us 2h30 to finalize the deal. 

The roads are in good conditions and it is easy to go from place to another.

The climate is very warm and humid. Plan a good and light equipment for your hiking.

Surfing conditions in Puerto Jimenez are not very good in December.

Plan your luggage content: very easy sports clothes that dry fast. Just take a minimum of clothes.

It is very important to have good and light hiking shoes (style Scarpa)

We didn't experience any scary bugs, spiders or snakes.

The food is good and simple: rice, beans, a lot of nice fruits & vegetables. Don't expect gourmet food.

No expect any good wine…instead, we drank beer.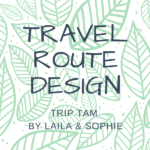 Discover our Travel Route Design services. Save time and take advantage of our community & personal experiences to design your unique itinerary. Learn more >