ELIZABETH'S TRIP
TO HAWAII, US
An environmentally diverse archipelago with breath-taking landscapes, desirable climate, and a memorable ambience.
"Having already explored the main US attractive national parks and cities, we vouched for a change of scenery and organized a beach holiday in remote United States islands. We explored 4 out of 6 islands of the Hawaiian archipelago over the course of 5 days. This gave us enough time to explore the islands in depth. The sunsets and biodiversity was incredible and these locations are a paradise for hikers, snorkelers, and surfers. Each step of the trip was a new adventure as the climate varied from rainforests to volcanic areas. This was a child-friendly itinerary and ideal for an active family! Our kids especially loved going to the beach, snorkeling with turtles, and swimming under water falls. We are proud to share this itinerary and highly encourage it! »
NEW YORK – LOS ANGELES – HONOLULU

12 hours


$1000
+ 
DOMESTIC FLIGHT & RENTAL CAR
4 islands in 16 days
3 flights of 40 min
4 stops
AVERAGE BUDGET PER PERSON

TOTAL BUDGET: $2750 pp/ excl food & activities
$ 1250 / pp for 15 nights excl. food and activities



$500 /pp domestic flights
$1000 /pp international flight
DIVERSITY OF LANDSCAPES & NATURAL WONDER

Polihale beach on Kauai island
Boutique hotel in Honolulu, the Surfjack
Punalu'u Black sand beach on Big Island.
EnregistrerEnregistrer
 

HIGHLIGHTS OF THE TRIP
O'ahu Island

Exploring the Diamond head state monument
Surf lesson on Waikiki beach
Visit of Pearl Harbor

VOLCANO VILLAGE TO
WAIKOLOA VILLAGE
150 km/2h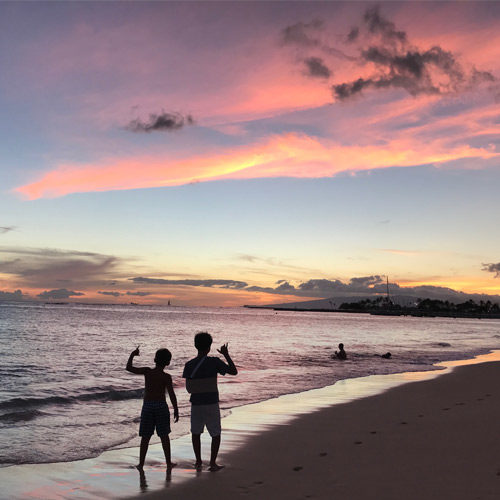 BIG ISLAND  (KONA AIRPORT)
HONOLULU OH'AU
+
30 km/0h30 + 40 min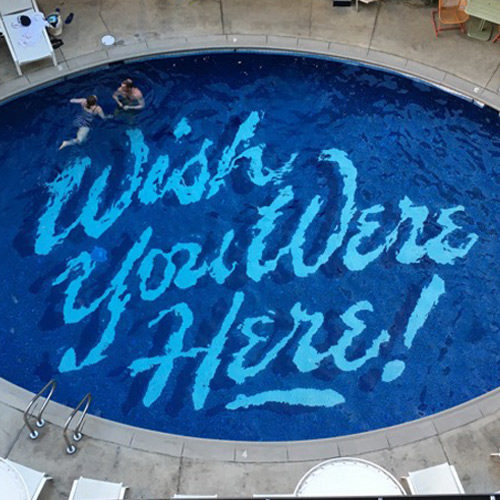 We stayed at the Surfjack, a nice boutique hotel in Honolulu for our last night.
GOOD TO KNOW
---
Big Island has 2 intl airports. The most convenient one is the airport to visit the Volcano NP is the airport of Hilo on the eastern shore of the island (ou. We chose Kona who was not the best in terms of what we had planned to do.

Don't forget warm clothes It can be cold on the top of the volcanoes. Changing climate from one part of the island to another.

We Chose Mokulele airlines https://www.mokuleleairlines.comfor one of our domestic flights A true Hawaiian experience. We were alone in the Jet.

Start your day very early if you plan to drive along the Hana road forth and back. It's highly recommended to come back before it gets dark.

We stayed on the western shore of Mauai island. It's a good base location and it allows you to

 

plan day visits of all attractions on the island. Nevertheless, this part of the island is very american and touristy.

Both on Kauai and Big Island we discovered the

http://lavalavabeachclub.com

concept Very nice beach clubs with nice food & beach atmosphere all day long.

Choose your boat company carefully when doing the Molokini Crater tour. It can be very touristy.
EnregistrerEnregistrer
EnregistrerEnregistrer
EnregistrerEnregistrer
EnregistrerEnregistrer