DOMITILLE'S TRIP TO CUBA.
Cultural highlights, Cuban lifestyle and discovery of unspoiled nature.
We were seduced by t

he

"Cubans" and their way of life. They are welcoming as hosts and great cooks. They have been used to live in rather precarious life conditions and therefore they are very resourceful. We loved

the nature and the landscapes, the colonial ambiance in towns.

We also managed to do several beautiful hikes in a magnificent nature.  
7 nights and 4 stops
$
1100 km

from May to October

road trip & cultural discovery

WHAT DOMITILLE LOVED ABOUT THIS TRIP

Cultural heritage and history of Cuba
Salsa classes, Cuban music and street ambience
Meeting the Cubans & way of life
La Havana
Cienfuegos
Trinidad
La Havane
NEW YORK – LA HAVANA (CUBA)
4 hours direct flight
RENTAL CARS 
1100 km in 7 days


13 hours on the road – 4 stops
AVERAGE BUDGET PER PERSON

$725 / pp for 7 nights all included TOTAL: 
$200 /pp for 7 days (with breakfast)

$125 /pp for rental car & taxis $400 /pp 
INTL AIRPORT TO
LA HAVANA


25 km /40 min
LA HAVANA TO
CIENFUEGOS


233 km/2h40

CIENFUEGOS TO
TRINIDAD



83 km/1h30



TRINIDAD
LA HAVANA


320 km/4h
GOOD TO KNOW
---
All the citizens from an EU country need a visa to properly enter this Caribbean country. Check with the Cuban embassy in function of your nationality. 

As an American or American visa holder/resident (

whatever your nationality)

, you can't travel as a tourist in Cuba. You need to pick one of 11 categories of authorized travel to Cuba. W

e bought our Visa/Tourist car directly at the airport.from the airline company mentioning the chosen category (support to the Cuban people) on the VISA request.  Approximative cost: $50-$75 depending of the US airline.

Check this website for more information:

https://travel.state.gov/content/passports/en/country/cuba.html 

Many direct flights from NY or Miami to La Havana with  Delta, United or Jetblue: 4 hours direct flight

Car rental is a good idea. Book it before departure. An alternative would be to rent an old American car from the 50's with a chauffeur to drive from La Havana to Trinidad: 320 km/4h. With typical cuban music. They drive fast!!

Don't forget to bring CASH for your trip. € are more popular than $.

The highway is in good conditions and it is easy to drive from one place to another. They are nearly no cars on the highway. Better fuel up at any occasion as you do not know when and where you'll have another chance.

The food served in the casa particulares is very good, especially the breakfast. There are plenty of fruit variety and seafood to be found. 

Cubans will put a lot of effort to make the best out of your stay. They love to talk about their past history.

You drink Mojitos at any time of the day.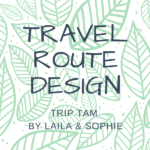 Discover our Travel Route Design services. Save time and take advantage of our community & personal experiences to design your unique itinerary. Learn more >