CHLOE'S TRIP
TO SAINT BARTHELEMY
The blurred line between a sophisticated and down to earth French Caribbean paradise

Our family of four are passionate about adventurous traveling off the beaten path. We do also enjoy an occasional relaxing, wild and detoxing destination. The small 25 square kilometers island of Saint Barths is fully encircled by shallow reefs and has a small population of 9,278 inhabitants. Gustavia is the capital of the island and the main harbor, but incredible restaurants, wild beaches, and unique boutiques are spread out around all curves of the island.
NEW YORK –

 ST MAARTEN – 

SAINT BARTHS
 5 hours


$700
+ 
TRANSPORT DETAILS
Minimal driving
20 island to go to opposite end of island
Obligatory stop-over in St Maarten
AVERAGE BUDGET PER PERSON

Car rental: $50 per day 
$1700 / pp for 5 nights all included
 

HIGHLIGHTS OF THE TRIP
Gustaf III Airport
A thrilling landing close to the water in Saint Barthélémy
The beach is known for the sand consisting of sea shells.
This spot was great for snorkeling: we saw sea turtles and star fish
ANSE DE SALINE
+
5 minute drive from Airport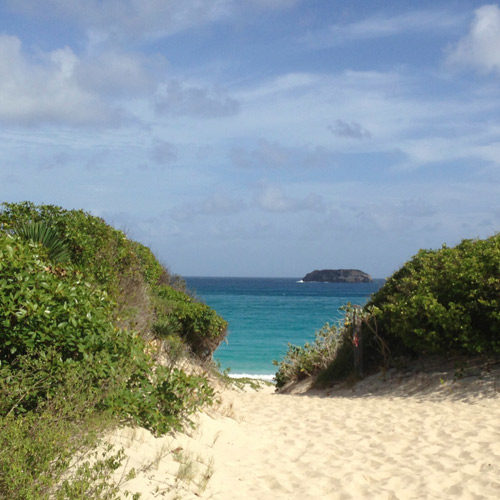 We slept at Salines Garden. A beautiful hotel located in the heart of a tropical garden and conveniently placed near Saline Beach, a concealed and breathtaking beach. Free breakfast and wifi and access to beautiful outdoor pool.


Spent the afternoon at the hotel pool  

Ate at Pipiri Palace, a hidden gem on the island. The dinner was excellent. The price/value ration is even better — moderate prices and delicious food.

SHELL BEACH
8 minute drive 


We enjoyed complimentary breakfast at the hotel and went to Shell Beach during the afternoon. The beach is known for the sand consisting of sea shells.

There is also a restaurant beach for lunch called Shellona. It's quite pricy but the food is delicious and the view is amazing. Another option is Coté Port, a more affordable but amazing restaurant just a 5 minute walk away from the beach with the view on the marina.

ANSE DE COLOMBIER
30 minute hike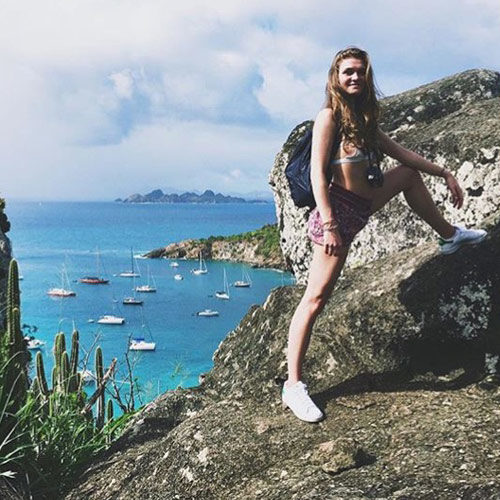 There is a beautiful hike at the top of Colombier where you go back down and go to the beach. We packed a lunch and ate on the beach. This spot was great for snorkeling: we saw sea turtles and star fish.

During the day, we walked around Gustavia and enjoyed the sunset.

In the evening, we had dinner at Le Tamarin (located near the hotel), an incredibly beautiful restaurant nettled in a Caribbean jungle atmosphere. It is a perfect place to go early and enjoy the garden.

GUSTAVIA
8 minute drive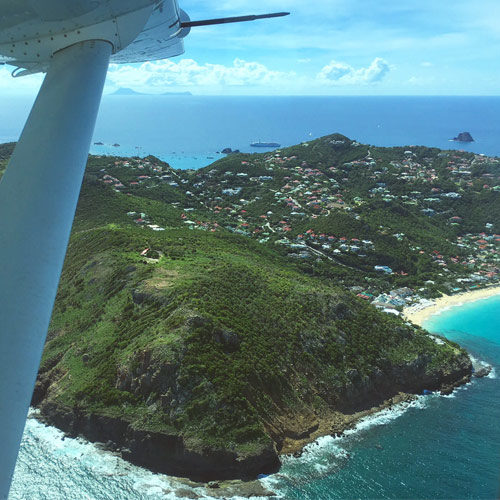 GOOD TO KNOW
---
Saint Barths is a French speaking island and the population is very welcoming
Ideal destination for a long weekend or week-long vacation coming from the American east coast
Gustavia and St Jean are both boutique niches but without a tourist feel
Although St Barths is quite small, trying the different beaches and restaurants are an important part of the Saint Barths experience, so wherever you stay on the island you will need a car. From anywhere on the island, you can get to any other part in less than 20 minute drive.
There are two gas stations on the island, both closed on Sunday. 
Always wear sunscreen! The sun is very strong.
If you are in need of bathing suits, Kiwi in St Jean is a great store.