CHLOE'S LONG WEEKEND
TO SAINT BARTHELEMY
The blurred line between a sophisticated and down to earth French Caribbean paradise
Our family of four are passionate about adventurous traveling off the beaten path. We do also enjoy an occasional relaxing, wild and detoxing destination.

The small 25 square kilometers island of Saint Barths is fully encircled by shallow reefs and has a small population of 9,278 inhabitants.

Gustavia is the capital of the island and the main harbor.

Incredible restaurants, wild beaches, and unique boutiques are spread out around all curves of the island

. Our budget for the whole trip was around

$ 2700 per person for 5 nights

(excluded food and activities).
5 nights & 1 stop
$$$
Minimal driving

from December to June

long weekend trip & beach

WHAT CHLOE  LOVED ABOUT THIS TRIP
The Tamarin restauarnt
Hike to Colombier Beach
Jet ski around the island
NEW YORK –

 ST MAARTEN – 

SAINT BARTHS
 5 hours


+ 
TRANSPORT DETAILS
Minimal driving
20 min to go to the opposite end of island
Obligatory flight stop-over in St Maarten
AVERAGE BUDGET PER PERSON
TOTAL: $ 2700 / pp

Car rental: $50 per day 
$1700 / pp for 5 nights all included

$700 / pp 
Anse de Saline
Shell Beach
Anse de Colombier
Gustaf III Airport
GOOD TO KNOW
---
Saint Barths is a French speaking island and the population is very welcoming

Ideal destination for a long weekend or week-long vacation coming from the American east coast

Gustavia and St Jean are both boutique niches but without a tourist feel

Although St Barths is quite small, trying the different beaches and restaurants are an important part of the Saint Barths experience, so wherever you stay on the island you will need a car. From anywhere on the island, you can get to any other part in less than 20 minute drive.

There are two gas stations on the island, both closed on Sunday. 

Always wear sunscreen! The sun is very strong.

If you are in need of bathing suits, Kiwi in St Jean is a great store.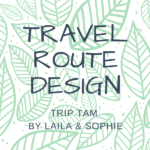 Discover our Travel Route Design services. Save time and take advantage of our community & personal experiences to design your unique itinerary. Learn more >