DISCOVER RWANDA IN AFRICA
WITH CHLOÉ
A country known for its rolling hills full of green vegetation and beautiful lakes and jungles! 
She longed to travel to

Africa

, specifically Rwanda where she discovered a pearl on the continent. Known for its

rolling hills full of green vegetation and beautiful lakes and jungles

, Rwanda is

a safe, clean, and vibrant country

where the resiliency of the people

and

communities is felt ever since the devastating 20

th

 century genocide. Rwanda has reached a point of political stability and wishes to put itself on the international map as

a tourist-friendly location that offers a wide range of amazing activities.

Our budget for the whole trip was around

$ 5320 per person for 10 nights

(including food and activities for 3 nights – excluding food and activities for 7 nights). The 3 nights will be spent in a very high end safari lodge. A cheaper alternative is proposed in the trip description.
10 nights and 5 stops
$$$
18 hours on the road

from December to February & June to September

Safari trip

WHAT CHLOE LOVED ABOUT THIS TRIP

Gorilla trekking
Canopy walking
Akagera National Park safari
Wild & safe
Art galleries
Food markets
Shopping malls
NEW YORK –

 KIGALI
 18 hours incl 1 stop
TRANSPORT DETAILS

Driver with a car 16 hours on the roads
AVERAGE BUDGET PER PERSON

TOTAL BUDGET: $5320 pp incl activities & food for 3 nights – excl food and activities for 7 nights)
$ 320 / pp for 7 nights excl. food and activities
$ 3400 / pp for 3 nights in Nyungwe NP incl. 3 meals a day + 2 activities @one and only Nyungwe House
$ 400 / pp 
$1200 /pp 
Kigali
Akagera NP
Musanze
Nyungwe
Kibuye (Karongi)
GOOD TO KNOW
---
Mountain gorillas can only be found in 3 countries on the planet: Uganda, Rwanda, and Democratic Republic of Congo. These three countries share the Volcano Park. There are 20 families in total and only 800 mountain gorillas in the world. We saw the Muhoza gorilla family which is led by the largest silverback in the world.

The gorilla tracking activity is very expensive but beware that part of the money will go to the gorilla preservation. The $ 1500 is worth every penny.

We felt very safe during the whole trip and people are really friendly. However, check your embassy/consulate recommendation before booking your trip to be updated on the country specific situation.

The hotel offer is very limited in the national parks and therefore prices are very high. In return, you will enjoy your trip without the tourist crowd.

The best season to visit Rwanda is December until March & June until August.

This trip includes a very high-end safari lodge, unique and fantastic. This increases drastically the price of the lodging for the trip. An alternative would be Nziza eco lodge that proposes rooms and tents ranging from $ 90 to $ 200 per night with shared bathrooms.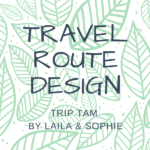 Discover our Travel Route Design services. Save time and take advantage of our community & personal experiences to design your unique itinerary. Learn more >