ROADTRIP IN 
THE SOUTHWEST OF FRANCE
SHARED BY CAROLINE
South West of France: from the Bordeaux wine region to the fishermen's huts of Arcachon bay and the folkloric Basque town of St Jean de Luz.
We love our region because it hosts

a multitude of moods and atmosphere

. Depending

on

your

mood

,

you

can

discover

various activities, foods and landscapes since

everything

is

easily

accessible

in a few hours. You could go from visiting

a

dynamic city

like

Bordeaux during the day to finding

yourself

eating oysters in a fisherman's

in the evening as well as

tasting a Bordeaux wine.

In

the

region you can discover

 many

wine

cellars and its castle

. Bordeaux, which

has

earned

its name

as

"little

Paris"

in

recent

years,

never

ceases

to

offer

unique

experiences

to its visitors.

Moreover, the region surrounding the city

offers an

incredible quality of life at the seaside and succulent local cuisine

. The winemaking

history

is

rich

,

and

the

history

of

wine

is

rooted

and

omnipresent

in

the

everyday

life

of

its

inhabitants. All of these ingredients give a unique

"feel good" vibe

to the region. Our budget for the whole trip was around

$ 2000 per person for 15 nights

(excluded food and activities).
15 nights & 6 stops
$
650 km

from June to August

road trip & city trip

WHAT CAROLINE LOVED ABOUT THIS TRIP?
The feel good vibe of the region 
Visit of the vineyards & cellars
The atmosphere in Cap Ferret
Bordeaux
Saint Emilion
Soulac-sur-Mer
Pauillac
Cap Ferret
Le pila
Saint-Jean-de-Luz
The Bordeaux Cathedral & Place de la bourse
The quays of Bordeaux
Quinconces esplanade
PARIS – BORDEAUX


BIARRITZ – PARIS
1h101h30
RENTAL CAR
650 km & 9 hours on the road 
6 stops
AVERAGE BUDGET PER PERSON


TOTAL  = $ 1600 / pp for 15 nights (excl. food & activities)
$ 2000 pp for 15 nights


$200 /pp flights
$200 /pp car rental
GOOD TO KNOW
---
When going on a boat tour in the Arcachon Bay, beware of the quickly changing tides. You could get stuck for hours on a sandbank. We recommend arriving at high tide, picnicking on the sand when the tide is low and leaving when the tide is high again. So plan ahead.

Since Cap Ferret is on a peninsula, there is only one road that leaves the city. Plan to leave early morning or late evening to not get stuck in traffic for hours. 

After wine tasting, we recommend ordering the wines you preferred. They can usually be delivered to your house in your home country.

Even though the climate is great during the high season, it can get a bit chilly at night even rainy, so don't forget to bring some warmer clothes with you.




It's a very popular destination, book your stay well advance (several months) to make sure you have a spot in your favorite hotel choice.

Don't miss to taste local specialities: the authentic macaron of St Emilion prepared with the original recipe of 1620 and the famous Canelés from Bordeaux at

La Toque Cuivrée

.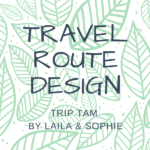 Discover our Travel Route Design services. Save time and take advantage of our community & personal experiences to design your unique itinerary. Learn more >