AMANDINE'S TRIP
TO SOUTH CAROLINA , US.
Warm weather week-end escape

Amandine organized

4 days weekend trip

to Charleston, South Carolina during Thanksgiving break (end of November). They wanted to spend some summer time before the hard winter comes. Charleston is an easy destination for 4 days. Flight time is short, it is not too crowded, you can still

enjoy the beach while visiting the oldest US town

. Our budget for the whole trip was around

$ 800 per person

for 4 nights (excluded food and activities) .
4 nights & 3 stops
 $$
March to May & September to November
Beach & Cultural discovery

WHAT AMANDINE LOVED ABOUT THIS TRIP
5church restaurant located in a ancient church.
Bicycling on the beach
Visiting old mansions in Charleston.
A snapshot
Arrival airport
Mount Pleasant, cottages on the beach
Charleston
Middleton Rice Plantation
Isle of Palms
Airport
NEW YORK – CHARLESTON

2,5  hours direct flight (more than 10 direct flight from all NY airport)
RENTAL CAR
We rented for 5 days in order to to visit all the surroundings of Charleston: beaches & rice plantation



AVERAGE BUDGET PER PERSON

$800 / pp for 4 nights TOTAL BUDGET:

$400 /pp for 4 nights $50 /pp for  rental car for 5 days
$350 /pp

AIRPORT TO
 MOUNT PLEASANT


15 miles/25 minutes

DAY 1
BEACH ACTIVITIES
DAY 2
CHARLESTON


10 miles/20 minutes

DAY 3 & 4
MIDDLETON RICE PLANTATION

30 miles/45 minutes
GOOD TO KNOW
---
The summer is very hot and humid. It's better to plan your trip during autumn and spring.

An option for a hotel in Charleston would be the Wentworth mansion, a 5-star hotel.

We would go back for one week and would rent a house. It is easy to get there. People are nice and welcoming.

Breakfast served is average. It's better to make your own breakfast. Trader Joes & Whole food were at 5 min from the cottage. 

This is a nice trip to do with other families. You can rent up to 10 cottages!!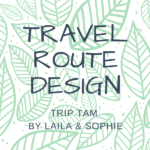 Discover our Travel Route Design services. Save time and take advantage of our community & personal experiences to design your unique itinerary. Learn more >